Allianz's digital trading manager says speed of delivery is a key area of improvement within etrading, but insurers also need to meet the demand to write more complex risks digitally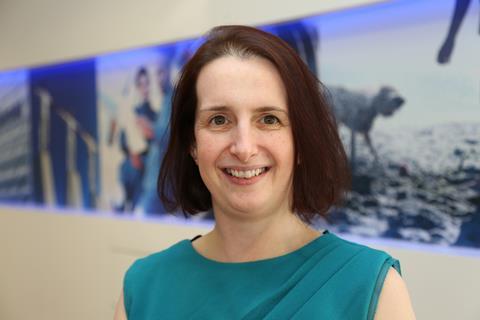 The Covid-19 pandemic has highlighted the importance of using highly rated insurer etrade propositions while social distancing measures remain in place and face-to-face trading takes a back seat.
Here, Insurance Times speaks to Allianz's digital trading manager Julie Tongue about the firm's most recent broker star ratings result as well as current etrading trends and focuses.
The Insurance Times Etrading 2020 results are now available, what is your reaction to your results?
We're really pleased to receive four stars for the second consecutive year, with an improvement on the 2019 score for our extranet, QuoteSME.
In particular, we were delighted to see our quotability score of 3.96. We've been working hard over the last year to increase the volume of quotes which receive terms without any underwriter interaction, so it was great to see this had paid off.
We're also pleased with our scores for the service we deliver through platforms. Being given four stars for our quality of support, which is testament to our underwriters, as well as for our breadth of cover and product range was very positive. This is an important survey for us. We're constantly looking at how we can improve our systems, products and processes - this gives us some valuable feedback.
Business continuity is essential during these disruptive times, especially through the use of etrading. How are you ensuring your broker customers remain operational from home?
Although we've closed our office and our employees are now working from home, I'm pleased to say it's business as usual with our etrading systems. The services haven't gone down and all of our communication channels are available as normal. We've also mobilised our underwriters. They're all working from home now, with access to the tools and equipment they need to support brokers. On top of this, through our small business teams, we're also supporting brokers who don't have the necessary capabilities to access our products from home.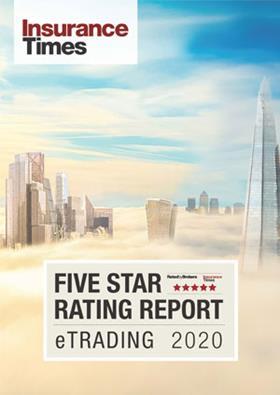 Since the Covid-19 outbreak was declared a pandemic, what impact have you seen on your system from brokers?
We've seen more enquiries about cover and mid-term adjustments as brokers review their clients' insurance requirements in line with changes to business operations.
In contrast, there's been a reduction in new business enquiries, as policyholders choose to remain with their existing insurer in these uncertain times. But, while the nature of the enquiries may have shifted, it's business as usual for our platform and system. Both have remained stable and we've seen no change in the number of brokers using them, nor in the number of requests from new users asking for access.
What does Allianz see as the advantages of extranet over software houses, and vice-versa?
Each has its pros and cons. Our extranet, QuoteSME, is accessed by a URL, which in the current situation means it's really simple for brokers to log on from home. The other key advantage of an extranet service is that, depending on the insurer, it can mean a more streamlined question set.
On the other hand, a software house gives a broker access to a range of insurers by completing a single question set. Additionally, as these services can be linked to a broker's back office system, it can support other interactions with clients.
Ultimately though, it's a matter of personal taste and we'll support brokers however they want to work with us. Whichever they chose, they'll get access to the same qualified, skilled underwriters by telephone, live chat or email. With both channels, we also constantly review the customer journey and any broker feedback to reduce barriers to trade and increase quotability rates.
What are the major challenges facing the insurance industry in etrading this year?
Looking at the results of the survey, there's definitely more work required around the speed of delivery. Nearly 50% of respondents said they had to wait at least half a day to have a referral cleared. This really isn't acceptable with digital trading, where everyone expects an instant response. Systems also need to be smarter to keep up with broker demand.
Data should be used more to support risk capture and reduce question sets; it's definitely time insurers upped their game on the risks available through etrading. There's plenty of appetite to write more complex risks through digital trading.