Following Chaucer Group's acquisition by China Re in 2018, now 'is the time for growth' says chief executive
(Re)insurance company Chaucer Group plans to enhance its broker relationships as the insurance industry comes to terms with the new normal following the peak of the Covid-19 pandemic, according to chief executive John Fowle.
Speaking exclusively to Insurance Times, Fowle said he did not believe there would be any fundamental, structural change to the relationship between the underwriter and its broker partners, however the business does want to "enhance the strength" of this collaboration.
"Everyone in the market is at different stages, but we are in a good place to manage the future," he said. "When we talk to brokers, they want clarity on terms and pricing for the risks they are looking to place. It is very much about delivering certainty to the clients given the events of the past 16 months.
"I do not think we will see any significant change in the relationship between broker and underwriter. What we aim to do is enhance the strength of the relationships we have with our brokers and significant clients.
"The risks we write are complex and we want to engage with brokers. They will come to us to say they have a sophisticated client with complex risks and how can we create a solution to those risks.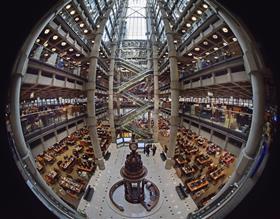 "We need to ensure that we are there to work with brokers on those solutions.
"To do so, we have to fully understand our brokers and those important clients. We have to ensure that we are able to devote the necessary time to work on those solutions and deliver on our promises, rather than spread ourselves too thinly."
Despite the insurer being keen to grow alongside these reinforced broker relationships, Fowle added that Chaucer would remain faithful to its current classes of business in the short term, as clients look for renewed certainty post-pandemic.
'Punching below our weight'
This year marks more than the final step in Boris Johnson's lockdown road map, however.
Following its acquisition by China Re in 2018, Chaucer underwent a rebrand in April, to "reflect the firm's brand proposition of leading specialists in underwriting risks".
Fowle said while the timing for the rebrand was right, the firm would continue to follow its strategy of recent years.
"The aim is to make more of the talent we have within the business," he said. "We want to grow into the capacity we have.
"We felt that before our acquisition by China Re, we were punching below our weight and now we believe it is the time for growth.
"We knew the soft pricing market was set for change and we had been looking to position ourselves to take advantage when terms and conditions and pricing improved."
This included looking at classes where the (re)insurer is "a natural leader" – these are "the areas where we are keen to focus on growth in the current market", Fowle added.
He continued: "We are a specialty and reinsurance underwriter and are looking to strengthen where we currently operate.
"In the past, we have taken what could be described as a reserved participation in some areas due to terms and pricing that we had deemed to be insufficient. The conditions are [now] right for us to grow in some of those markets.
"Cyber is a good example. In the past there have been a number of uncertainties, but as a market we have new loss experience that we can analyse. We are also more confident of the client's understanding of the exposures and as underwriters, we have a better idea of the necessary pricing.
"For us, it is not so much the classes we write but how we want to do business."
Fowle said technology has a huge role to play in the market of the future too.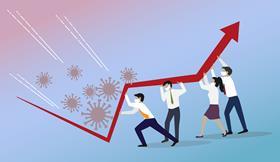 "We have to ask ourselves how do we do what we do in a more effective way," he added. "We are keen to take our underwriting expertise and marry that with smart technology to support the customer."
Pandemic ripple effects
For Fowle, one of the few bright spots to come out of the Covid-19 pandemic was the requirement to adopt electronic placement of risks in the London market – he believes this success will likely breed further process reform.
He explained: "We have seen a significant operations impact over the past 16 months. London is a market which is still very much face-to-face. Over the last 16 months, it has been forced to move to a virtual market and that move has been surprisingly well handled.
"Our brokers and clients have been pulling in the same direction and the pandemic has tipped us over the edge in the move towards the electronic placement of risks. There will be no going back from this."
However, the market is still facing challenges, said Fowle. The casualty risks remain an issue both in terms of pricing and reserving as claims arising from the pandemic continue to mount.
"From the outset as a company, we have been focused on our reserving for casualty exposures. We have been fortunate that the data flow between the actuaries and the underwriters has been great, which has allowed us to ensure we have adequately reserved for the risks," he noted.
"The wider market has been concerned with both pricing and reserving and there may be some in the industry that will need to work through the challenges they face with reserving deficits."
In terms of Chaucer's exposure to the pandemic and its resulting effects, Fowle said the (re)insurer had remained largely immune from any significant impact due to the nature of its underwriting.
"We do not write BI for SMEs, so we have not been affected by the issues which have been well documented in the market," he explained.
"We write trade credit, which always suffers when there is an economic downturn. We chose not to write event cancellation, as it has been a risk class that we have always been wary of.
"[This approach] has left us in a good position."