Thanks to complementing skill sets, the London market broker plans to offer 'one-stop-shopping' for regional broker clients, says chief executive
Independent London market broker Lonmar is planning to provide a "far greater, more comprehensive service" for its wholesale broker clients after owner Global Risk Partners (GRP) bought Marsh's UK Networks business in May – this deal subsequently saw the Networks' London market team join Lonmar to create "an exciting opportunity", said Bob Peterson, executive director of London market risk at Lonmar.
So far, Lonmar is best known for its binding and delegated authority deals, as well as its expertise in bloodstock. However, according to Lonmar chief executive David Pexton, the recent merger will give the business a "massive presence in the UK private sector to establish ourselves more fully", which – in turn - "complements our binding authority side extremely well" and provides the opportunity "to cross-sell our services within Lonmar".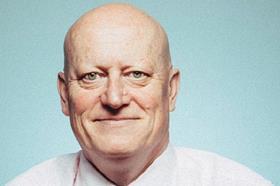 Being targeted with this cross-sell potential – which covers classes such as non-marine, contingency, high net worth, accident and health and fine art – are the 350 broker clients that Peterson has brought with him from Marsh.
This "will really push our business so it can grow fairly quickly and substantially", Pexton added. "We're really excited by the London market risk team coming over from Marsh to join us."
Joining Lonmar alongside Peterson are "28 very skilled people across four classes of business". Peterson added that these professionals will handle "business in the London market on behalf of regional brokers".
Speaking exclusively to Insurance Times, Peterson explained: "It's, for us, an exciting opportunity and it complements Lonmar.
"Lonmar's identity in the UK regional market is relatively new and we've got a great deal to offer in terms of our skill set. It's now about delivering that message about Lonmar to the wider world. It represents a great opportunity.
"For us, it's important to begin to get a closer understanding. When you look at the pandemic and the conditions that we're trying to place business on, it's extremely important that we reach out to the regions and understand what their problems and challenges are, so we can meet those requirements."
Pandemic potential
The timing of the merger coinciding with the easing of the UK's coronavirus lockdown restrictions additionally brings "opportunities", Peterson added.
He continued: "It coincides with a time when insurers themselves are having to adjust their thinking in terms of their underwriting appetite and the type of business they're looking for.
"Part of our remit has always been to be at the cutting edge of emerging new markets – with some of the challenges around a lack of capacity, there are people that will be looking now to actually recognise the opportunities.
"Over the coming months, we will begin to see new capacity emerge. It's important that we're there to pick up that challenge and opportunity.
"We've historically found that new insurers come to us because of our distribution ability to give them access to the business they are looking for."
One-stop-shopping
Despite perhaps flying under the industry radar prior to GRP's UK Networks acquisition, Lonmar has a "rich heritage", said Pexton – it can, in fact, trace its trading roots back to 1977. Originally called SBJ, the business was initially well known in the UK retail market.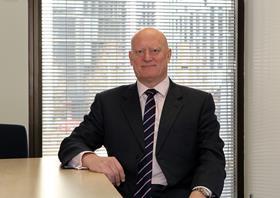 Lonmar was acquired by GRP back in 2016. Following this, it merged with fellow GRP-owned business Ropner Insurance Services – which was founded by the Ropner Shipping Company in 1875 and then established as a Lloyd's broker in 1969 – in October 2019. At this point, the broker had 125 staff.
Looking to the future, however, Peterson said "the plan is to build the team out. It's to, potentially, look at even further acquisitions".
Pexton explained: "Within the professional indemnity area, we've got a team of people coming in fairly soon from a large broker.
"We've also got a team we're talking to that are ready to sign up within the [directors' and officers'], [errors and omissions], professional lines arenas, which I think are tough lines of business, so we see opportunity there.
"Given the fact we've now got access to all these brokers, we now can provide a full suite of products to them, so it's almost one-stop-shopping for them within Lonmar already.
"We've got some very good market specialists within fine art, high net worth, professional indemnity, A&H, ransom and the products that Marsh brought with [it] in the open market side were almost entirely different, so actually, we're going to provide for our clients' needs a far greater, more comprehensive service than we have done in the past."
Pexton added that Lonmar is already reaping rewards thanks to its latest addition.
"We're the market leader in bloodstock, so we've probably got the UK cover, but within fine art, we haven't got much within the UK at the moment, so [there is an] opportunity for galleries, fine art, high net worth, marine skills," he said.
"In the last month, we've already quoted a marine yacht worth £750m in value. We wouldn't have got that kind of risk out of the UK without the UK network, so that network provides access to all of our business areas.
"The growth should be fairly quick and that's exciting - both for us, our market and our clients."