David Scott, counter fraud partner and head of innovation at Horwich Farrelly, identifies the key fraudulent threats arising from the coronavirus crisis that could impact on the claims journey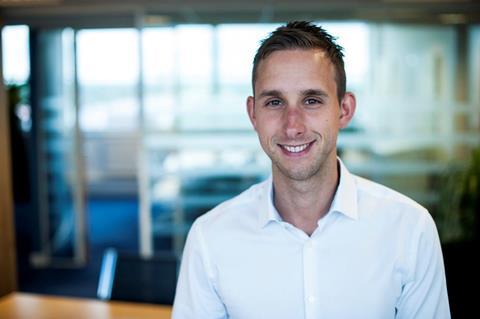 Insurance Times catches up with David Scott, counter fraud partner and head of innovation at law firm Horwich Farrelly, to discuss the impact of the Covid-19 pandemic on both claims and the legal system…
What impact has the Covid-19 pandemic had on claims?
Whilst the insurance industry has had to adapt to new ways of working, so too have the companies bringing these claims.
Horwich Farrelly have been at the forefront of the battle against professional enablers, taking a number of key players out of the market in recent months, but with a reduction in the number of accidents, professional enablers - such as providers of cognitive behavioural therapy (CBT) and physiotherapy treatment, engineers and repairers - will all look to replace lost revenue.
One example of this will be the use of remote physiotherapy and smart phone apps, which will be seen as an acceptable way to receive rehabilitation given current restrictions.
However, even where the provider of such treatment is upfront about the manner in which it is provided, the service is routinely overcharged when compared to pricing for the same service advertised to the general public. For example, one provider is advertising a free physio app with subscriptions at less than £10 per month.
Claims handlers must therefore be more alive than ever to the possibility of:
Repairers exaggerating claims for repair costs or including the cost of non-accident related damage.
Repairers adding the costs of deep cleaning vehicles prior to repair.
Fictitious treatment providers producing fake treatment documentation.
Legitimate providers producing false invoices for treatments not undertaken, or falsely increasing the number of sessions.
Misrepresenting the nature of the treatment and claiming extortionate rates.
Credit hire is another area where Covid-19 has presented new challenges for all of us, especially where hire has commenced just before or during the pandemic.
We anticipate that the issues surrounding credit hire will remain post-lockdown because of repair backlogs and a potential integrated return to business as usual. Our credit hire team have put together training guides and videos for our clients explaining the new challenges surrounding the need for credit hire and hire periods, as well as potential impecuniosity issues.
Covid-19 is having a negative impact on the finances of households. With the threat of redundancy, furloughing and financial uncertainty, there could be an increase in claimants being considered impecunious. Credit hire organisations will try to take advantage of this fact. We need to ensure that the early disclosure of financial documentation is carried out in the usual way, as well as checking to see if claimants availed themselves of any of the government financial support that has been implemented for the employed and self-employed.
Following a return to pre-lockdown restrictions, we anticipate that Pre-Action Applications for Disclosure will be very much an enhanced weapon, as demonstrated in our own authoritative case of Charles v EUI.
Do you think there will be an increase in fraudulent claims?
For most insurers, we expect it's largely business as usual when it comes to detecting opportunistic and fraudulent claims. However, we must be alive to the fact that whilst claims intimated during lockdown have dropped significantly, there will almost certainly be a spike once we return to our normal lives.
The negative impact on household finances through threat of redundancy, furloughing and general financial uncertainty will create a pressing need to raise money and we expect to see an upsurge in fraudulent claims similar to that seen during the recession in 2008; here, the ABI reported that 107,200 claims, worth £730m, were found to be false.
As the flow of new claims diminishes, claims management companies (CMCs) will revisit previous decisions to reject farmed claims as they endeavour to make up for lost revenue. Interestingly, however, several sponsored Google ad-spoofing websites, which have been highly problematic for insurers over the last couple of years, appear to have been withdrawn during lockdown. It appears, with accident volumes so low, the cost of paying for advertising may have outweighed the financial benefits these leads generated.
We expect that many call centre based CMCs and lead generators have been impacted by an inability to operate within an office environment, so may have reverted to electronic methods of claimant recruitment, such as social media marketing, email and text messaging. Working from home coupled with financial hardship could create the perfect storm in terms of internal data theft by staff - CMCs and lead generators may see this as an ideal opportunity to illegally harvest claims data.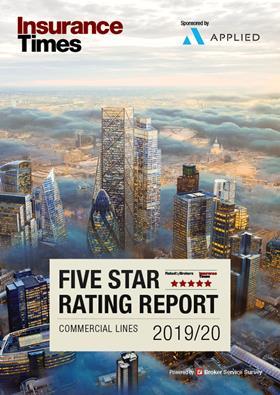 What about claims specifically relating to Covid-19?
History tells us that it will only be a matter of time before claims management companies and solicitors alike jump on the coronavirus bandwagon and start advertising for claims; there are already firms of solicitors suggesting that people can be compensated if they become infected.
While it may be possible to successfully claim for coronavirus, we anticipate that it's going to be incredibly tough. The reason being is that even if the claimant is able to prove that they contracted the virus, they must also show that the company responsible, for example the claimant's employer, did something wrong and that this negligence caused or contributed to the illness or loss. The burden to provide proof is on the claimant, not on the defendant to disprove it.
Many claims farmers will also look beyond the motor arena and will encourage claims against employers' liability policies where people have been working from home for prolonged periods but employers have not been in a position to undertake the required display screen equipment (DSE) health and safety workplace checks.
Tripping and slipping claims from members of the public taking to the pavement as part of their daily exercise regime may also increase; a proportion of these will be fraudulent or exaggerated.
Claims for Covid-19 are likely to come through however, particularly from cruise liners and airlines where tour operators' systems will be closely scrutinised, albeit claimants will face hurdles on causation.
There will also be a significant increase in claims for holiday and flight cancellations, with the ABI estimating that a record £275m will be paid to customers through cancellation claims on travel insurance policies; as many travel insurance policies will exclude pandemics, some individuals may be tempted to fabricate an incident to recover the cost of their holiday using some other insured risk.
What impact has Covid-19 had on the court system?
It has largely been business as usual and the majority of the courts have continued to issue directions and hold hearings. Some courts have been able to adapt quicker than others, with trials being held in person, and pretty much all courts are now equipped to hold trials using a variety of different video conferencing tools.
Whilst this has been a steep learning curve for everyone involved, it hasn't deterred our appetite to defend the right claims; as well as having numerous claims dismissed, we even managed to secure section 57 CJCA findings of fundamental dishonesty against a couple of dishonest claimants.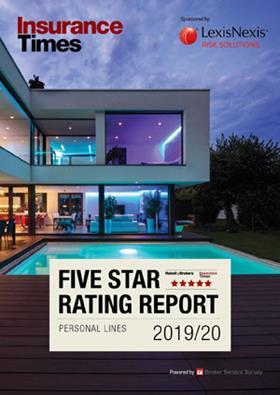 What have you done differently to support your clients during the Covid-19 pandemic?
Part of what we believe sets us apart from the crowd is our agility and our ability to think differently. HF@Home is an example of how we quickly devised a solution so that we could continue to support all of our partners, even in the most difficult circumstances.
Social distancing and the lockdown created numerous logistical challenges for our clients to overcome and we were quickly in contact with many of them to provide additional support, whether through the outsourcing of claims, advising on the likely impact of Covid-19 on the lifecycle of claims and indemnity spend, or simply being there to help handlers pick the right cases to fight.
Several clients informed us that a particular challenge during these difficult times is their ability to ensure their staff continue to learn and develop whilst working away from the office. At Horwich Farrelly, technology has never played a more significant role in our working lives and, as we are seeing every hour and every day in these unprecedented times, it can help us overcome even the most serious of challenges.
HF@Home gives our clients access to a number of bite-size training videos on a variety of claims topics. So far, we have covered everything from the impact of Covid-19 on credit hire and fraud, to the basics of handling fatal accident claims. We even teamed up with 3PB Barristers to show handlers how a litigated claim is handled, as well as gave them access to a mock trial.