The direct market is assuming control from reinsurers to steer pricing corrections, while the 'far-reaching financial consequences' of the pandemic are yet to be fully understood by the industry, says (re)insurance chief executive
Insurance2025: The insurance industry is currently "a market of turmoil", with "a lot more pain to be suffered" before challenging market conditions level out into "good times again", according to Stephen Catlin, chief executive and chairman of international specialty (re)insurer Convex.
Catlin was speaking to Insurance Times's content director Saxon East this April as part of the title's three-day virtual conference, Insurance2025.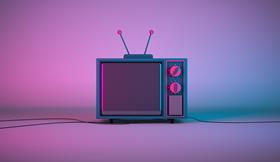 During the event's day two 'The Big Interview: Vision of a CEO' session, Catlin explained that the last time the insurance industry faced such challenging market conditions was following the 9/11 terrorist attack in America, which he described as "an unforeseen event" with "quite a short tail loss".
He said: "You've got to go back to 9/11 to see a universal change in markets at the same time. That was driven by a casualty hole that was about $25bn over five years, whereas today we've got a casualty hole which is at least $100bn over 10 years, 15 years."
There is another key difference between today's Covid-19 crisis and the 9/11 attack, however.
"What's different this time, and this is the first time in 50 years this has happened, is that price corrections have been driven by the direct market, not the reinsurance market," Catlin explained.
"In all my career, it's always been driven by the reinsurance market. I keep asking myself, why is that? I think probably the answer is the direct market is maybe more aware of its challenges at the moment than the reinsurance market is."
A market of turmoil
In terms of the current market conditions and the ongoing impact of Covid-19, Catlin painted a bleak picture for online attendees.
He said: "We're clearly in a market of turmoil – a large amount of the casualty holders haven't been recognised just yet. Covid-19, I suspect, no more than a third has been recognised so far, so there's more bad news to come.
"People who have been over-weighting cancellation, cyber, North American casualty are probably hurting the most.
"To be frank, there's a lot more pain to be suffered before we see the good times again."
He added that Convex's competitors could experience "capital impairment arising from reserves outstanding, certainly around casualty and Covid-19".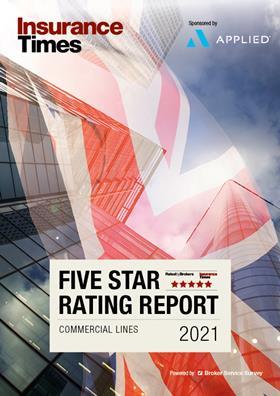 And although it is still "early days to predict how [market challenges hit] balance sheets", he emphasised that "it's not a positive movement – it's a negative movement".
Meanwhile, the rating environment is "quite good" yet "patchy", with "short-term losses probably getting to adequacy at long last", Catlin noted.
However, "if the insurance market isn't recognising Covid-19 as yet, they can't really charge for a loss they haven't recognised".
"I think there's more to come on the reinsurance side in the next two or three years," Catlin continued.
On the plus side, Catlin believes there are "more strengthening reserves to come, which leads us to believe we should be in a reasonably healthy market for the foreseeable future".
Financial consequences
Thanks to Covid-19 and the hard market in particular, Catlin acknowledged that "this is the most unprecedented period of time since 1945", which will undoubtedly cause "very far-reaching financial consequences".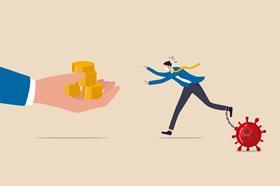 Read more…Insurance sector 'unprepared' for pandemic – Convex's Stephen Catlin
Not subscribed? Become a subscriber and access our premium content
He explained: "If you look back on it – now, with hindsight – it was blindingly obvious that if you have a type of pandemic [like what] we're experiencing, which is global, which forced a global shutdown, there were going to be some very far-reaching financial consequences and I don't think the world today necessarily understands just how deep those consequences are.
"During the next two-to-five-year period, I think we're going to find out and act accordingly. It's a governmental challenge, a business challenge and, clearly, it's an insurance challenge."
In terms of industry collaboration with the government around future pandemic solutions, Catlin is unsure of how the land lies as "most governments are just consumed with the here and now".
"They've all got significant economic challenges, their voters have got significant challenges and governments at the moment are operating in the present. One hopes that, in time, governments will start thinking prospectively," he continued.
Despite these challenges, Catlin added that "from adversity comes opportunity, and I see no different today, tomorrow".
He said: "There will be winners and losers, people who have got themselves overexposed in business, whatever business it is, are going to really struggle and for some it will be terminal. The weaker MGAs will struggle to get capital for underwriting in the future. Others, who have looked after their balance sheet, will get through this.
"It may be a painful two or three years, but life will go on and we will get back to something close to what we used to have. How long that takes, who knows – it's certainly taking longer than anyone expected."
Hard market exposure
For Catlin, "the harder market may have a longer duration than it has done previously".
"Money doesn't grow on trees. And when there's a massive black hole that we know is there in terms of reserving, it's got to be paid for from somewhere and generally speaking that's price," he explained.
Catlin identified directors' and officers' (D&O) insurance as a key casualty line most exposed by the current market conditions – he described it as being in "complete disarray".
He continued: "The D&O market is in complete disarray at the moment and I think most people would say it's actually quite difficult to price in that marketplace because people don't quite know what's going to happen.
"Some parts of the casualty market are ok, but quite a lot aren't and we've got a definite increase in risk exposure over the last 10-year period; I can't see evidence of that going away at the moment. I think if anything, it will increase."

Insurance2025: Commercial Lines Keynotes, 2021
1

2

3

4

5

6

Currently reading

Stephen Catlin: There's 'more pain to be suffered' as market remains in Covid-driven 'turmoil'