Mitigating underinsurance using risk management should be a key strategy for commercial brokers, recommends expert panel
Insurance2025: The current hard market conditions juxtaposed with the coronavirus-driven economic recession presents an opportunity for commercial brokers to showcase the value of advice and ensure that businesses don't fall prey to underinsurance as a result of creeping premium costs.
This was the view of an expert panel speaking on the hard market at Insurance Times's virtual Insurance2025 conference last week.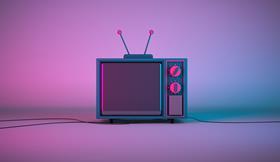 Speaking to content director Saxon East, Simon Collings, managing director of national broking placement at Gallagher, emphasised that broker advice to clients on how to proactively manage risks is now so important, as businesses could be left exposed if they do not understand the level of insurance provision they should be purchasing.
Mike Keating, chief executive of the Managing General Agents' Association (MGAA) agreed. He explained: "With a reduction in turnover, a reduction in revenue for customers, clearly brokers have a very tough, but very professional job in advising customers to retain the right level of coverage and navigate through this particular period where premiums are going up.
"Any finance director of any large SME will probably say 'well how am I supposed to pay for additional premium when we've been passive as a business for the last 12 months?'. That is no doubt a difficult conversation.
"The introduction and the use of risk management tools to reduce the propensity to claim, the claims frequency and actually anything that can reduce the average claims value can obviously help the end customer navigate this particular increase in premium market."
Simon McGinn, general manager of commercial and personal at Allianz UK, added that his "big concern is underinsurance", which is why insurers are "very heavily reliant on our broker partners".
He continued: "You look at customers who may be cutting back on sums insured, maybe absolutely appropriately because of the pandemic – their turnover has reduced, or their stock is lower – but our big concern is underinsurance.
"It's about making sure they've got the adequate coverage at the right balance and that balance is where we're very heavily reliant on our broker partners to ensure they are getting that advice.
"It's going to be difficult because price is [increasing] at a time when probably many companies don't want them to go up.
"But equally, I would say it's also about increasing value because a company dealing with a recession is also really in need of risk management and advice from brokerage, but also if they suffer an incident, their ability to just weather the storm of a claim is much less, so their resilience is lower and the value of insurance has increased massively."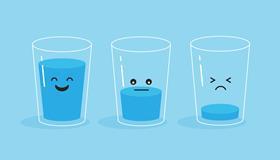 Customer communications
With this in mind, Collings said that communications are key here.
During softer market conditions, clients didn't have to do much in order to get a good return, he noted, however the emphasis now needs to be on improving premium prices through reducing risks – which is where advice plays a key role in advocating "informed decisions" rather than a "knee-jerk reaction" from clients.
He added that any broker worth their salt is relishing these challenging conversations and the opportunity to show their worth, especially as the situation many commercial clients find themselves in is "horrendous" as they attempt to "stay afloat" amid costs that have "skyrocketed".
McGinn added that recognising vulnerability is also important and is not just restricted to personal lines customers – many SMEs are also vulnerable thanks to the ramifications of the Covid-19 pandemic.
Recommending an advice-led approach, he said the ability to flex policies and accommodate clients' cost issues is imperative.
Opportunistic capital
However, a "real concern" for McGinn right now is "opportunistic capital".
He explained: "My real concern at the moment, with a hard market, is just the amount of opportunistic capital that gets attracted into a market where it looks like there are fat returns.
"And so my advice, for what it's worth, would be that brokers and customers have to look very carefully at their insurance provider – who's the capital sat behind this? Is this core to what they do as a business? Are they a long-term player or is this somebody just in for a fast buck?
"Now, it's very hard for a customer to make this assessment, but I think brokers are well placed to make those sorts of judgements."

Insurance2025: Commercial Lines Keynotes, 2021
1

2

Currently reading

Post-Covid recession and hard market drives advice-led broker opportunities

3

4

5

6