As the surveys for the 2021/22 Insurance Times five star rating reports were launched last month, Covéa Insurance explains what has kept the underwriter in the number one spot for both commercial and personal lines for the past three years
Brokers have recognised Covéa Insurance for its service levels in the past three annual Insurance Times Broker Service Surveys for both commercial and personal lines, awarding the firm the highest five star rating for consecutive years – the insurer's commercial lines and high net worth (HNW) director Carolyn Callan said "we are so grateful for their trust in us".
In the 2020/21 commercial lines report, for example, Covéa recorded a score of 4.24, which earned it a five star accolade. This is an increase on the 4.11 it logged for 2019/20.
A similar trajectory played out in Insurance Times' personal lines report, as Covéa recorded a 4.37 score for 2020/21, an improvement on its 4.26 result in 2019/20 – this saw the firm once again receive the five star prize.
Speaking to Insurance Times, Callan said: "We place such value in the reports and the results as this is a case of our brokers and partners taking the time to fill in a survey to give their views on how we are doing. We are so grateful for their trust in us."
Relationship driven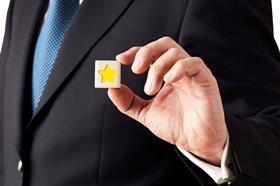 Indeed, the insurer's ultimate aim is to be the most trusted insurer in the UK.
"Trust is at the heart of all we do," Callan explained. "It goes to the fact that our partners trust us to deliver what is expected and trust the consistency of the services we provide."
For Covéa, relationships count. Callan explained that the insurer is constantly seeking feedback from its brokers and partners on its performance, wanting to understand what they would like from Covéa - both now and in the future.
The company radically changed its target operating model (TOM) in 2018 to reflect the products and services that its brokers wanted to see.
"We focused on a select panel of brokers," Callan said. "We did not want to spread ourselves too thin. Trying to be all things to everybody will normally end in being unable to satisfy anyone."
The Covid-19 pandemic became the ultimate test for the insurer. Callan described it as "the moment of truth" when the relationships it had built were put to the test.
"The work we had put in came to fruition and there was no change in our service levels across our operations," Callan continued.
Delivering on promises
Underwriting remains a key focus for Covéa – the insurer recently analysed the level of authority it hands to regional offices, looking to enhance their decision-making abilities and reduce the number of risks that need to be referred.
"Our focus in on a quick and quality response to our partners," Callan added. "We look at how we can increase the communication with our partners."
However, it was Covéa's claims operations that faced the stiffest test during the coronavirus pandemic. Callan said it became apparent very quickly that plans needed to be put in place to cope with a significant rise in claims volume arising from the pandemic.
"We took a decision to be proactive on claims and while others waited, we looked to pay business interruption (BI) claims quickly to support our clients," she explained.
"We had settled the majority of our BI claims by the end of last year.
"Not only did we look at claims payments, but [we] also sought to offer support and advice to our brokers and partners around their own risk management [throughout] the pandemic."
Callan said the key to Covéa's past and current success was the company's ethos around fulfilling promises, which is communicated both internally and externally.
"That ethos is shared and supported across the business - it is our DNA," she added.
"If we say we will do something, we will go away and work out how we can best deliver.
"It comes down to the people within the business who all play such a huge part in our ability to act on the feedback we receive and enhance the services we provide."
Click here to take part - all brokers that take part will receive an executive summary of the full report and be entered into a prize draw to win £250 John Lewis vouchers