Insurtech Gateway is looking to expand internationally after having 'cracked how to run an innovation facility' in the UK
Innovation, insurance, entrepreneurialism and technology were the four concepts rolling around Stephen Brittain's head prior to meeting the man who would become his fellow co-founder of Insurtech Gateway.
An old friend put Brittain in touch with Robert Lumley, an insurance veteran who has worked in the industry since 1984. The duo's initial meeting - a walk around St James' Park - saw them brainstorm possible ways to drive innovation in a market like insurance.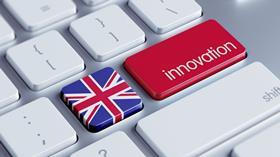 From this conversation, Insurtech Gateway - a specialist insurtech investment firm - was born. The business subsequently launched in 2016.
Now a director of Insurtech Gateway, Brittain explains that prior to the investment company being established, "innovation in insurance was so poor".
He tells Insurance Times: "You would have thought that [innovation] was a really powerful tool in insurance innovators' toolbox."
Lumley, also a director at the firm, adds that there is a further problem around the lengthy process of getting a product to market. This can impact innovation due to pending regulatory or underwriting permissions, as well as waiting for an investor.
"It became so obvious that there was a gap in innovation. So, that's what we set out to sort – to knock over some of the blocks that stifle innovation in the UK," Lumley says.
After operating in the UK for a number of years, Insurtech Gateway is now looking to broaden its horizons by encouraging international insurers and reinsurers to get involved with the business.
"We have cracked how to run an innovation facility at a less than low cost. We will be another story of a brilliant model made in the UK that went abroad to be successful," Brittain says.
Insurtech Gateway therefore plans to help firms expand globally and achieve scale.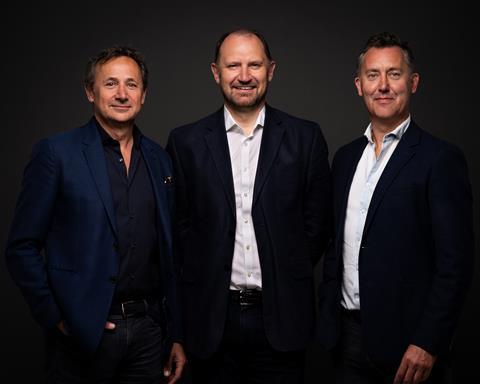 Innovation love child
Brittain and Lumley's contrasting careers prior to setting up Insurtech Gateway has been a benefit for the business. Brittain provides expertise around products and startup strategies, while Lumley has insurance know-how.
"Something emerged in the middle, which was a platform that could deliver products in insurance – it was a love child of Lumley and myself. We came from different backgrounds, but [we] did want the same thing – how do you accelerate innovation in insurance?" Britain says.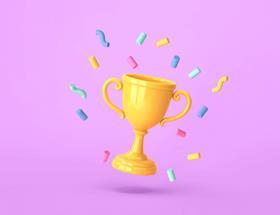 This combination of specialties has proved potent - Lumley notes, for example, that "understanding risk does not sell product".
He cited one company he knew of that had spent three years and £3m trying to get regulatory and underwriting permissions before realising it did not have a product to sell.
Lumley says: "We're all about product design of the future, what the insurance needs are, protection gaps and all the things that make a huge difference to people around the world."
Meanwhile, Richard Chattock, ex-chief executive of the Montpelier Syndicate, joined Insurtech Gateway as its chief executive in early 2018 - shortly after the firm received FCA authorisation.
New kind of insurtech
Brittain and Lumley christened their business Insurtech Gateway to signify that it was "an entry point for non-insurance people into the sector". The name also aligned with the firm's overarching mission - to attract people from outside the sector to do something innovative in insurance.
However, when the business started out, Brittain observed an "us and them" culture between insurtechs and incumbents. Luckily, he believes this sentiment is now changing.
He continues: "Now, there's a new kind of insurtech. They are not tech people – they are people that can characterise problems in a very different way. It's more like insurance [meeting] new emerging sectors."
Brittain explains that post-pandemic, the insurtech sector has reset and matured - Insurtech Gateway is witnessing new product models from innovators, while startups are increasingly thinking about "proper values and the broader role of insurance".
"Proactive" innovation and fresh ideas have the potential to lead to "a much bigger prize" compared to simply being "very reactive to what everybody [was] asking for," Brittain adds.
Insurtech Gateway thinks it "does different things" in the insurance market.
Brittain explains: "We've always had Lloyd's Lab held up as a comparison for us. But we're helping people get product market fit, not [generating] insurance partnerships."
Lumley adds that Insurtech Gateway is "hugely complementary" to insurtech accelerator scheme Lloyd's Lab. For example, businesses like MGA FloodFlash have tapped into the expertise of both initiatives.