The firm's growth follows being bought by Aston Lark and merging with its Glasgow team
Scottish insurance broker Bruce Stevenson increased its gross written premium (GWP) by 7% in 2021 to reach £44m, according to its latest financial update, published today (14 February 2022).
The broker, founded in 1981, also increased its revenue by 7% over the course of the last year, growing its trading income by £600,000 to now stand at £8.7m.
The business attributed its boost in profit to being acquired by Aston Lark in March 2021.
Aston Lark's Glasgow office then merged with Bruce Stevenson's Glasgow staff last month (January 2022), with 12 Aston Lark employees joining the Bruce Stevenson team.
In addition to Glasgow, Bruce Stevenson also has offices in the Scottish Borders and Turriff.
Aston Lark's Glasgow office recorded approximately £5m of GWP and £1m of trading income in 2021.
Bruce Stevenson chief executive Edward Bruce said: "We are pleased to report strong organic growth in what was a challenging year with difficult trading conditions for the business and the industry overall."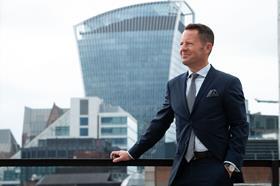 Future firepower
Bruce Stevenson's largest sectors it services are renewable energy and social housing. Its fastest growing sub-sectors include providing insurance for Scotland's whisky distilleries, as well as self-catering accommodation.
The broker also provides cover in commercial lines, property, private client, art, farming and estates.
Bruce added: "Our new ownership gives us more firepower to drive growth by acquisition over the next 12 months and beyond.
"Critically, our client-focused and staff development culture remains unchanged.
"The continued growth of the business has enabled us to make some exciting promotions from within the business, with more anticipated in the coming months."
The firm is currently looking to acquire independent brokers and increase its existing headcount of 110.
Aston Lark group chief executive Peter Blanc said: "Edward Bruce and his team will build a broker that is the standout leader in Scotland and we'll do everything we can to support them every step of the way."