Covid-19 has fast tracked digital processes for many firms. Necessity is not just the mother of invention, it is also the mother of adaptation and adoption, says Paul Stanley FCII, chief executive at insurtech 360Globalnet
So far in 2020, the team at 360Globalnet has configured digital claims platforms for six insurers on three continents. 2020 started at a similar pace to 2019 but in March the curve angle turned upwards steeply.
Covid-19 changed nerves into necessity because insurers - for the first time - we were unable to co-locate staff with claims systems or postal rooms for an extended period.
Our phone started ringing.
When it comes to claims transformation, insurers are rightly nervous. Paying valid claims is why they exist and many have invested millions in proprietary systems.
Unfortunately, in 2019, no risk register in the world would have shown a red for a global pandemic that has hobbled those systems.
The need to change quickly caught up with all of us. We found the challenge easier because our business rests on the principle that no-code systems keep complexity where it belongs: under the hood.
No-code's true value is not just the speed of configuration and deployment (as little as a fortnight in one case) but the redirection of power to the engine of the business.
Claims teams can define and build digital processes without worrying about the pit of despair within the IT priority list. If they need to push links to supply chain members, add or amend questions or ask for video footage… no problem.
The challenge to change is sunk cost fallacy. None of us likes to supersede something when we've spent huge time and money on it. Coronavirus, however, injected necessity.
In retrospect, the beauty of making those necessary changes is that many will start to realise efficiencies and savings that they never foresaw before the world changed and they changed with it.
Paul's Stanley's Biography
Insurtech 360Globalnet founder Stanley has founded and chartered five successful businesses, all improving insurance through technology. A former winner of the UK Claims Manager of the Year as well as wining an Insurance Times Excellence in Claims Technology award in 2017. He now leads a multi award-winning international business across Europe, USA and Australia that is focused on digital claims platform technology.
He is passionate about digitalising insurance claims handling and providing customers of all descriptions with a process as easy and intuitive as any retail online experience while at the same time significantly improving the efficiency of carriers, brokers and the insurance supply chain.
---
Not subscribed? Become a subscriber and access our premium content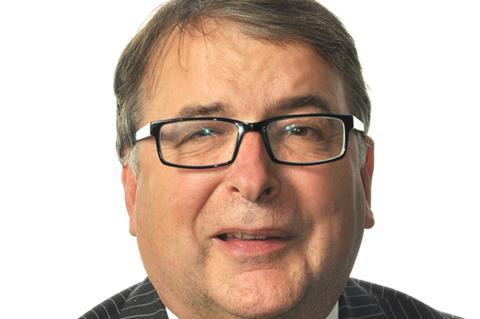 Blog: Adaption, when it's necessary, it happens – 360Globalnet's Paul Stanley
1

Currently reading

Blog: Adaption, when it's necessary, it happens – 360Globalnet's Paul Stanley

2

3

4

5