Paul Stanley, chief exec of insurtech 360Globalnet discusses how to provide exceptional service during exceptional times using technology
Over the last 20 years there has been two notable subsidence events in 2003 and 2018.
Over this period there have been several occasions where less than average rainfall has been recorded towards the end of May, which brought out the perennial Jeremiah's 'this year there is going to be a subsidence surge' only for the rain to come bucketing down to ruin summer holidays, and confound the subsidence Nostra Damus's.
However there is always the exception to the rule and 2020 may well be it. With Morecs data (soil moisture deficit) tracking ahead of even 1995, more sunshine hours in spring (638 to be exact) that we have even enjoyed since records began.
So even if we go on to receive the average amount of rainfall in the coming couple of months then we are definitely going to be in a similar situation to 2018, if the sunny and warm weather continues it could be worse than 1995.
Now I'm not one to cry wolf, since I've seen it all before, and after all this is Britain where the weather is as unpredictable as a presidential tweet. Having said that there could be an exclamation of dog on the horizon, which may indeed turn out to be a wolf.
The usual course of events is that surge planning for most commences a couple of weeks after the influx of claims and to be honest there is a limited amount that most suppliers can do, when running a traditional model of getting engineers out to site as the first response to investigate, take decisions and write everything up in a report then the actions thereafter are moved on by humans rather than technology.
Exceptional service, exceptional times
In 2018 it was common to hear "we can't get out to see you for four-six weeks" and thus a backlog of delays start to then be compounded throughout the settlement process.
My house is founded on sandstone, so there is no chance of me being affected but for all those customers who might, this is exactly the time they need a quick response from their insurers, waiting for more than four days is unacceptable let alone four weeks. So, how do you provide exceptional service in exceptional times?
In 2018 the Subsidence Division at 360Globalnet kept to normal service standards throughout, the reasons are as follows:
As a technology company we have the online

digital claims platform

and technology to collect all the key information online together with video and imagery
This allows us to triage out all the non-subsidence claims immediately
We have a virtual soils model for the UK, LiDAR (light detection and ranging) data of where every tree is in relation to property and aerial imagery which makes us totally confident in our desktop assessment
The remote data we have, teamed with detailed online notification data, allows us to address each claim appropriately from day one and post investigation
We have virtual visit technology which allows us to progress claims very quickly and does not necessarily require a visit. This is also extremely valuable during the pandemic when many people will be very wary of others coming into their house
However at the same time we can see any claim which is serious and requires instant attendance on site
In our handling model we have a nationwide network of trained subsidence evidence gatherers who get to claims quickly and send video and more scientific damage information back to a central team of engineers (who can of course sit remotely) to take decisions and reports are written up separately
What I want from my engineers is their brain power and decision-taking ability, rather than the capability to drive a car all day
You continue in this vein using modern technology, ring-fencing the engineer's brain and running an efficient machine supported by predictive remote data.
---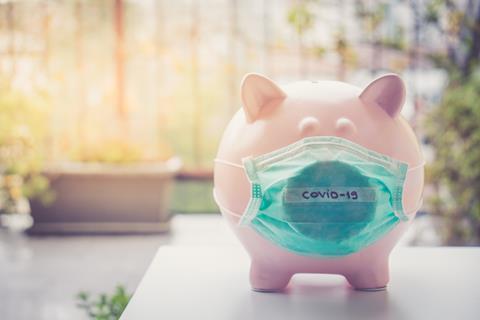 Blog: Adaption, when it's necessary, it happens – 360Globalnet's Paul Stanley
1

2

3

Currently reading

Blog:​ Subsidence – why 'I'm tentatively crying dog not wolf' says Paul Stanley – 360Globalnet

4

5