The insurance broker has released its results for the year to 31 March 2023
Bridge Insurance Brokers has revealed that its profits dropped in the year to 31 March 2023 despite seeing an increase in turnover.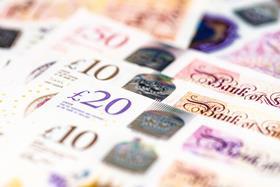 In a filing on Companies House yesterday (9 November 2023), the Manchester and London-based broker said it secured a turnover of £17.1m during the period, up from £15.5m the previous year.
However, its operating profit dropped from £974,614 to £815,408 year-on-year, with profit before tax also decreasing from £984,516 to £896,138.
This meant the insurance broker secured a profit of £725,806 after tax, lower than the £782,749 recorded in 2022.
Bridge chief executive Roger Potts said profits dropped due to a combination of regulatory pressures, changes in wages and cost inflation.
Pledge
Despite this, Potts felt the firm was "well-placed" to continue delivering on its growth plan.
"Our financial results reflect the strength of the core business performance across a range of sectors," he added.
Bridge was also one of five UK broking groups that made a commitment to stop sharing buildings insurance commissions with landlords and to cap their own fees.
The pledge means that these firms will stop sharing their commissions with third-parties, such as landlords, managing agents and freeholders, on buildings over 11 metres in height with identified fire safety issues made known, like a building affected by combustible cladding or other material risk issues.
They will also caps their fees at 15% as part of the commitment.
Lee Rowley, minister for building safety, said the move demonstrated the five brokers' "willingness to do more on bringing premiums down".

James is the deputy news editor at Insurance Times and joined the publication after several years working as a reporter.

His career began in 2019, when he joined a local north London newspaper after graduating from the University of Sheffield with a first-class honours degree in journalism.

Now working within the insurance sector, James has a particular focus on motor, M&A activity and financial reporting.
View full Profile