The annual Insurance Times Broker Service Survey 2018/19 is now open to brokers nationwide!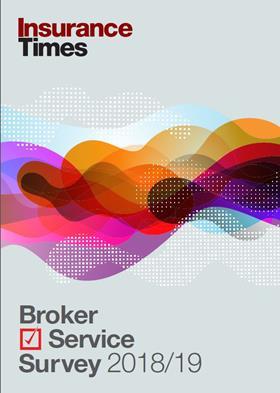 The Broker Service Survey 2018/19 is now open - and Insurance Times wants your broker views.
Your views are vital in helping insurers shape their broker service. Those who take part will also receive a summary report.
Finally, you will be entered into a prize draw to win £250 worth of John Lewis vouchers.
Click here to take part and have your voice heard.
The survey will be open for the next two months.
A key highlight in what we do, over the past 12 years, the Insurance Times Broker Service Survey has set the agenda for broker-insurer relations: highlighting where brokers feel insurers do well, and turning the spotlight on where insurers fail to match brokers' expectations.
Last year Covéa and Hiscox came top of the BSS for personal lines and Lorega won top spot for commercial lines.
Can Covéa, Hiscox and Lorega stay top?
Throughout August and September, brokers will begin answering questions on a number of factors, including:
Access to decision-makers
Underwriting: Expertise, flexibility and support
Policy documentation: Accuracy and transparency
Quality of cover
Claims: Fairness of settlement and speed
Brokers will also be asked which lines of business they intend to expand into over the next 12 months, and which insurers they will partner with.
Brokers will also be asked to rate the products they have acquired for their customers over the last 12 months, reviewing what can be improved and what is working well.
Verbatim comments
Statistical analysis of the brokers' responses will be accompanied by verbatim comments from brokers about the products and services of their insurer partners.
For brokers, the survey shows which insurers are viewed as the best business partners, while insurers can get a detailed picture of how the broker community view their performance, and identify opportunities for improvement and expansion.
The broker service survey is open from the 1st of August until the 28th of September.
To take part in the survey please click the following link - http://research.insurancetimes.co.uk/bss18/
For more information on how to obtain your report register your interest at - https://www.surveymonkey.co.uk/r/BSS18
Alternatively please contact Jack Thomson on 0207-618-3433 or at jack.thomson@insurancetimes.co.uk