The Building Safety Register's co-founder hopes the manifesto will provoke wider discussion over the implications of building safety for the insurance market, as well as highlight risk management measures
The Building Safety Register (BSR) is calling on building managers and residents to work together on a building-by-building basis to ensure structures are as safe as possible, according to its newly published manifesto.
The BSR's manifesto, Saving Lives and Careers: A Manifesto for Building Safety, aims to change the risk profile of the UK's building stock.
Matt Hodges-Long, co-founder of the Building Safety Register; and chief executive and co-founder of TrackMyRisks, hopes the manifesto will provoke wider debate about the management of building safety and the implications for the insurance market.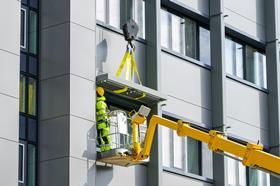 This follows the government announcing an extra £3bn cash injection last week to address the ongoing cladding dilemma.
Meanwhile, Biba has also pledged to work with the government on the cladding issue in its own manifesto, which is themed around resilience.
Created a 'monster'
Referring to the Grenfell Tower fire in an interview with The Insurance Network, Hodges-Long said: "As with all these big outlier events, it's never one problem. It's a series of failures over a number of years that lead to that outcome."
His personal view is that political statements were made in the immediate aftermath of Grenfell that have now got to the point where "we have created a monster which we call the building safety crisis, where thousands of people are trapped, being made bankrupt and generally in absolute fear of their lives every night that they go to bed as they genuinely believe they are living in the next Grenfell Tower."
But he pointed out there is no evidence to show this.
"Yes, there are problems with combustible materials of buildings, they increase the severity of the fire. But there aren't hundreds of façade fires every year.
"There are unbelievably effective systems within buildings, such as dry rising, smoke vents and emergency lighting systems, which will help save people's lives that get no attention," he said.
Hodges-Long added that the focus of all policy making to date has been based on one outlier event, instead of where are people dying in fires.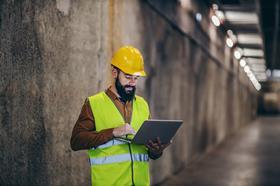 The BSR's manifesto pointed out that many discussions of the crisis overlook the scale of the problem.
It stated: "Minimal thought has been given by the government and Hackitt to the huge volume of buildings needing to be regulated. Absence of data relating to those buildings and the time it will take to compile this information is the biggest issue."
It suggested a building safety logbook, with the core mission to ensure building safety across the UK and restore confidence for residents across every building.
Premium increases
Hodges-Long also questioned premium increases year-on-year when "we are not seeing this wave of total loss claims post-Grenfell".
Although he added: "I can certainly see a significant increase based on the hardening market; commission rates haven't really moved even though premiums have moved hugely, but I can't see justification for wild increases."
One of the increases cited in the BSR manifesto relates to first-time buyer Hayley Tilotson from Leeds, who is believed to be the UK's first person to be made bankrupt because of the cladding crisis.
Tilotson bought her property through an affordable housing scheme, but was forced to hand the keys back and declare bankruptcy a year later as the whole block was deemed unsafe.