Thomas Cook self-insured the majority of personal injury claims, meaning those with serious injuries or loss of life are now treated as "unsecured creditors"
Business secretary Andrea Leadsom has lashed out against global travel organisation Thomas Cook for only taking out insurance to cover the very largest personal injury claims; customers suffering from serious or life-changing injuries, or who have died while on their travels, are now being treated as "unsecured creditors" as they fall victim to Thomas Cook's self-insurance provision.
In an oral statement to the House of Commons this week, Leadsom informed MPs that for agreed claims below the very largest personal injury claims, up to a high aggregate amount, Thomas Cook had set up a self-insurance model through a provision in its accounts. This meant that when the organisation entered liquidation in September this year, pending claims were no longer covered.
"As Thomas Cook has entered into liquidation without ensuring any protection for pending claims, the vast majority of claimants who are not covered by the insurance – including customers who have suffered very serious injuries and loss of life – will be treated as unsecured creditors," Leadsom explained. "This means it is very uncertain whether they will receive any of the compensation they would ordinarily [have] received against their claims."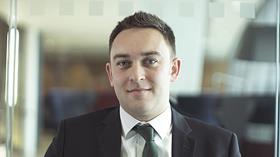 Subscribers read more:
Broker Service Q&A: How Markel's claims experience has improved amid restructure
Government action
In order to mitigate these impacts for affected customers, Leadsom outlined the government's proposals to create a statutory compensation scheme, structured as a capped fund.
"Some Thomas Cook customers face significant financial hardship through no fault of their own where Thomas Cook should have rightly provided support; customers who have already suffered life-changing injuries or illness and who may face financial hardship as a result of long-term loss of earnings or significant long-term care needs. This is an extraordinary situation which should never have arisen," she said.
Leadsom added: "We do intend to develop proposals for a statutory compensation scheme. It will be a capped fund, sufficient to ensure there is support for those customers facing the most serious hardship as a result of injuries or illness for which UK-based Thomas Cook companies would have been liable.
"We will develop the scheme to ensure only genuine claims are provided with support. The scheme will not consider routine claims covering short-term problems."
The scheme, however, will be on the backburner until after December's general election. "After the election, we intend to bring forward urgently the legislation necessary to establish such a scheme, and I am sure that any new government will wish to do likewise," Leadsom said.
A firm approach
During her statement, Leadsom further asked the official receiver, an officer who manages company bankruptcies, to take this new evidence into account when detailing Thomas Cook's insolvency.
She said: "I want to make clear to all businesses that the Thomas Cook approach was unacceptable, and that we will take steps to require suitable arrangements to be in place to ensure this cannot be repeated.
"I have asked [the Department for Business, Energy and Industrial Strategy] to urgently bring forward proposals for speedy action by the new government in the new Parliament.
"It is critical that we act to provide support to those who, through no fault of their own, have been severely impacted by the collapse of Thomas Cook."