A report from Zurich calls for the insurance industry to work together with employers and communities to make insurance more flexible as the government as an insurer of last resort is not sustainable
The Covid-19 pandemic has accelerated changes in the role of government for insurance provision as it has been increasingly called upon as an' insurer of last resort', however this is not sustainable long-term, according to a new report.
Zurich Insurance and the Smith School of Enterprise and the Environment at the University of Oxford released the report entitled 'Shaping a Bright World of Work: The Case for a new Social Contact,' which was based on two global surveys and interviews with business leaders.
The report calls on insurers, employers, governments, and communities to work together and ensure that the future of social protection is more flexible.
For example while some businesses have shut down, the importance of protection for gig economy workers has been highlighted, a sector that many insurtechs insure.
This is because the pandemic has changed the working landscape by accelerating digitalisation as more and more people rely on online shopping and home delivery methods.
Meanwhile, the pandemic has boosted the demand for gig economy workers, freelancers, and part-time staff – many of whom have lost work and "fall between the cracks of existing and emergency social safety nets".
Therefore, insurance models post-Covid-19 will need a rethink with the pandemic making the case for a new social contract "stronger than ever".
Nick Homer, head of market management at Zurich Insurance said: "Covid-19 has created a genuine sense of urgency for the UK workforce."
It follows the sports and entertainment industry calling on the government to become the insurer of last resort as many theatres and live events remain shut even after lockdown in the UK was partially lifted.
Political agenda
The also report suggests that the issue of what types of insurance should be compulsory will be on the political agenda post-pandemic.
With this in consideration, new forms of public-private partnerships with employers and insurers could help manage and mitigate risk as well as easing pressure on providers of last resort such as the government.
When UK participants in the survey were asked what they would want to primarily cover their loss of income should they fall sick, 33% said the government, 26% said their employer and only 14.7% said their insurer.
Other countries such as Mexico (30.5%), Switzerland (39.1%) and Malaysia (48.9%) said they would rely on their insurer more than the government.
However, how this reform might be achieved will depend on mobilising political interests. A pre-Covid Zurich consumer survey found that 60% of the public were in favour of more government responsibility.
The adoption of compulsory unemployment insurance, health, disability, and income protection insurance, as well as protection for dependents could provide security and allow people to reskill and adapt to a changing world of work.
The report stated: "In most countries, insurers are likely to play a greater role in healthcare provision."
This is because governments face increasing indebtedness through programmes and policies to solve the healthcare crisis and are likely to look to insurance companies for solutions to near as well as long-term healthcare financing.
"This suggests that healthcare insurance programmes will need to be compulsory, nationwide, and financed in multiple ways such that the burden does not fall to governments – in some circumstances, even partially," the report continued.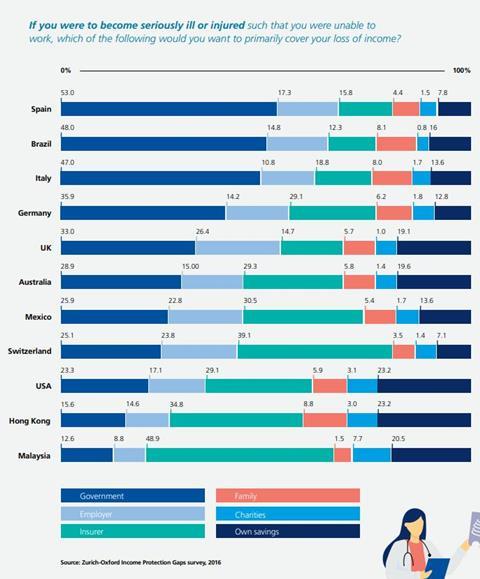 Lynchpin
Homer added: "All working generations are affected - the young are becoming more risk-averse and older workers looking to postpone retirement.
"Therefore, true collaboration is needed between state, employers and benefit providers to enable a new social contract to protect workers against risks of post-pandemic economy.
"Maintaining of a well-trained and protected workforce is the lynchpin of a healthy economy and everyone needs to play their part."
With a more risk-averse workforce, the need for insurance could also increase.
Prior to the pandemic younger generations were twice as likely as the older generations to choose freelancing career paths, however the report found that this trend could reverse with many instead seeking job security.
This could shake up the gig economy which is predominately made up of younger workers. The report predicts that Generation Z and Millennials could become more risk adverse as a result.
But it states that for employers' traditional provision could become easier as the pandemic has made workers more inclined to hold onto their jobs.
The report added: "This combination of greater risk aversion and more commitments mean a greater appetite for insurance, and more types of insurance.
"The portability of benefits across jobs and jurisdictions may take on slightly less urgency as an issue for companies and individuals – at least temporarily."
It argues that no single stakeholder can shoulder the impact of the pandemic changes alone, and that the health of societies in the long-term depends on the sharing of this responsibility.
The report argues that no single stakeholder can shoulder the impact of the pandemic changes alone, and that the health of societies in the long-term depends on the sharing of this responsibility.
The pandemic has also amplified strains on social protection systems. Homer argued that worker protection needs a rethink to help individuals mitigate job risks.
Reskilling
On the flipside, the pandemic has boosted digitalisation and the need for reskilling has become important.
The report said that many people are looking for ways of insuring against the future such as income protection insurance, training programmes or workplace-related insurance to bridge the gap between the short and long term.
Zurich's global survey revealed a mismatch between an individual's self-perceived personal level of risk and their willingness to take steps to address it. Therefore, governments and employers could play a role in informing workers about the risks to their jobs and the opportunities available.
On a positive note, persuading people to buy insurance should become easier post-pandemic, with cover previously being perceived as a grudge purchase.
Redistribution
The report suggested that redistribution should be a feature of these insurance schemes beyond the pandemic as a means of reducing inequality and reinforcing intergenerational solidarity.
It stated: "Compulsory insurance schemes ought to have embedded within them a redistributive capacity such that those who can't afford the appropriate premiums are subsidised by those who can in one form or another. Lower income people's participation could be subsidised either via tax or lower premiums."
Meanwhile the rise of big data also calls for protection that is flexible and continuous across career choices such as switching between insurance products.
---
Not subscribed? Become a subscriber and access our premium content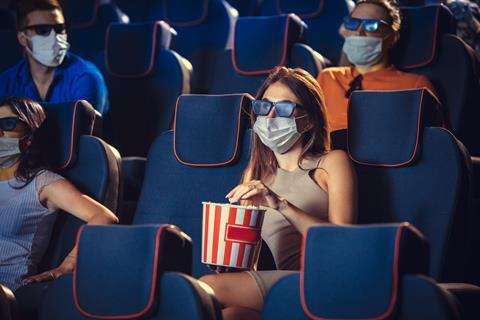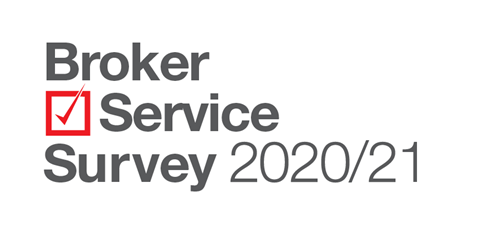 The insurance landscape is evolving, brokers how well have your insurance partners supported you over the last 12 months? Have your say anonymously to improve insurer services and products in the commercial lines survey or the personal lines survey. Click here to look back on past insights.