Three-quarters of businesses have admitted to planning premium increases to balance policy figures following the last deadline of the FCA's pricing reform
Over 77% of insurance businesses are concerned about losing customers following the implementation of the FCA's pricing regulations in January 2022, according to new research from global payments platform Trustly.
Despite these worries over customer retention, however, 74% of companies plan to increase premiums for both current and prospective customers, to ensure everyone is paying the same for their policy.
The research, conducted by Censuswide on behalf of Trustly between 15 and 20 December 2021, surveyed 500 UK insurance employees, either business owners or senior level staff.
It further found that 24% of respondents plan to increase premiums by between 61% and 70% - this would therefore add between £260 and £300 to the average annual UK comprehensive car insurance policy, which amounted to £429 in Q3 2021, according to stats from the ABI published in November 2021.
Stuart Barclay, head of growth, financial services at Trustly, said: "With reduced opportunities for cut-price offers for new customers, we're going to see consumers focus more on the value and service they receive from their insurer.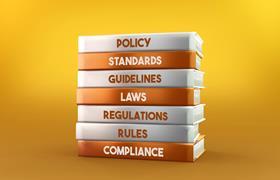 "Customers care more than ever before about how quick and easy the claims payout process is - 79% agree that the speed of a claim payment affects their selection of insurer.
"Insurers need to focus on how they digitise and speed up this process, all whilst providing internal cost benefits."
Enticing customers
The FCA's pricing reform came into effect on 1 January 2022, following its General insurance pricing practices market study report, which was initially published in September 2020. This includes a ban on differential pricing between new and existing customers.
Considering new ways to entice customers, 93% of respondents now plan to offer the same benefits to both current and new customers, although 23% will only offer these upon request.
Meanwhile, 32% of businesses plan to offer new methods of payment to meet changing consumer demands, while 30% intend to offer vouchers to other services, such as Amazon, for example.