Insurance Times speaks to Polaris's imarket product manager on how current propositions are tackling broker concerns in areas being explored in the etrading survey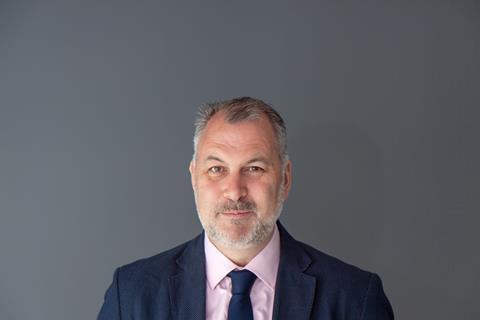 The Insurance Times Etrading Survey 2020 is open until the end of January. While the survey is live, we will be speaking to a wide variety of insurers and software houses that are involved in the survey, to discuss the progress made over the last year, as well as what future developments will benefit brokers.
Here, we speak to Simon Bloomfield, imarket product manager at Polaris, on the topical service factors being investigated in our annual etrading survey.
One service area being investigated in the Insurance Times Etrading Survey 2020 is around usability and trading ease. What is your view on how current propositions are tackling this area?
There have been suggestions historically that brokers don't like the amount of questions that are asked on their broker system, compared to a reduced number on an extranet. It's certainly true that individual insurers may need less information to display their product and price, but working on the broker system, the broker is typically getting half a dozen or more options simultaneously and is therefore able to compare effectively. This affects brokers being able to offer advice to their customers.
We have seen growth of over 30% each year, for the last four years, in policy volumes through imarket, our commercial insurance etrading platform. imarket is how insurers often distribute their commercial products to broker systems. That growth is due to the ease of access and of doing business in one place, linked to the ability to integrate the outputs with other processes brokers do, including how they communicate with their customers.
In terms of the process itself, Polaris recognises that there is a need to continuously improve how brokers digitally trade. Trade code is an area where brokers have historically struggled. Polaris plans to look at how this can be improved, to ensure the insurer, broker and customer all have a common understanding risks.
Another service area we are exploring is around quotability. What propositions are Polaris implementing here?
We are aware a number of insurers are actively looking at how they can improve their quotability through imarket. Where there is a panel of six or more insurers, insurers recognise that if the majority of the panel quotes then a referral is as good as a decline, as the business is likely to have already been placed by the time the referral is cleared. As volumes have grown, insurers have become more proactive in this area.
The key area of focus for Polaris is looking at how we can enable managing general agents (MGAs) to join and access imarket distribution, especially those who may quote for business that is outside the underwriting appetite of major insurers. That improves the quotability for brokers across the panel. From discussions I have had with brokers, the key metric on quotability is how wide can the entire panel quote, not how wide specific insurers can quote.

Our survey is also looking at the quality of support provided to brokers online. What is your opinion of propositions in this field?
Support for brokers will either come from their broker system or insurers. Insurers tend to have dedicated teams to support brokers with online business and my observation would be there are still some better than others. We have seen some insurers in 2019 who are moving towards models where digital trading of small to medium-sized enterprise (SME) business is considered business as usual, while others maintain this as a separate area.
The more effort that insurers and broker systems put into continuous improvement on their products and propositions, the less need there is for support. My observation would be that it is this continuous improvement mindset that will pay the biggest dividend to brokers, as while some interventions are necessary, on areas where a risk is more complex, for example, others are as a result of a failure in the underlying product or process. Where insurers and broker systems focus on minimising these areas, brokers will get a better overall service model from them.
A further service area being investigated in the Insurance Times Etrading Survey 2020 is around the quality and number of questions asked to brokers. What is your view on how current propositions are dealing with this area?
We have seen insurers invest more in data use for their underwriting over the last few years, in areas like flood mapping. Over time, I'd expect to see some questions not being required, but this will not happen overnight.
There may also be a need for extra questions, to ensure there is a fair presentation of risk. This protects the insurer, broker and customer. The focus needs to be on whether everyone is comfortable that they have a common understanding on the insurance risk, removing issues that may materialise at claims stage. From discussions I have with brokers, they don't mind a few extra questions if it removes that uncertainty.
Polaris also ensures, as part of its review of product standards, that questions are fair and reasonable to the customer and the broker.
Lastly, our survey also looks at the breadth of cover and the product range being provided to brokers and their customers over the last 12 months. What do you think of propositions here?
Digital trading is a continuum from a data submission that is accepted by an insurer through to an automated quote without any insurer intervention. Insurer and broker appetite for where each are comfortable drawing the line on that continuum, and whether an intervention is needed, differs. While many insurers are looking to continuously improve their products, both broker and insurer appetite for more complex business to be covered somewhere on this continuum is increasing. This encourages the market to push the boundaries further on their digital products, but only where the broker appetite and uptake is there.
Regarding wider product ranges, once we step outside of the six main digital products for SME, namely shop, office, tradesmen, property owners, minifleet and commercial combined, insurers often have difficulty in making business cases stack up as there can be significant costs incurred to get a product to market. It is therefore important for brokers to be clear with insurers where they want to trade business digitally and commit to insurers who make the investment.
I see insurers looking to increase the footprint of their products all the time, but equally some insurers remove covers from their products that are never selected. This is part of the continued evolution of digital trading.
Subscribers read more
Aviva-backed Neos boasts market-beating home loss ratios through its 'smart' tech