She has also previously held several senior roles at AIG
Zurich Insurance Group (Zurich) has appointed Aviva's Sarah Maillet as its new chief financial officer for commercial insurance.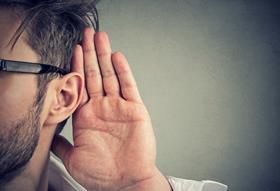 Maillet will be responsible for leading, directing and controlling commercial insurance's financial resources, closely partnering with local businesses.
The appointment will become effective from 1 June 2022. Maillet will be be based in Zurich, Switzerland and report to Sierra Signorelli, chief executive for commercial insurance.
She succeeds Paolo Mantero, who was appointed as Zurich's group chief strategy officer last year.
Signorelli said: "Maillet will be a valuable addition to our team as we take strategic decisions for the group's 2023-2025 cycle."
Complex risk landscape
Maillet brings more than two decades of finance expertise in the insurance industry and has significant management experience, having led teams across multiple jurisdictions.
Most recently, she was chief financial officer of Aviva General Insurance, although she has held several roles while employed at Aviva for just over five years – these include group chief planning and performance director.
Previously, she held several senior roles at AIG including global commercial and Americas chief financial officer as well as senior vice president for property and casualty financial planning and analysis over the course of seven years and seven months.
Signorelli added: "The corporate risk landscape is becoming more complex and evolves at a fast pace.
"In this environment, the financial health of our business is of paramount importance."