Home insurance premiums have soared from £8m to £29m in a year, according to the Association of Residential Managing Agents
The secretary of state for levelling up, housing and communities Michael Gove is looking at how the government could underwrite home insurance for residents facing high insurance premiums while awaiting cladding remediation work.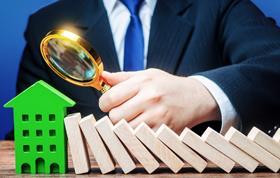 As reported in The Guardian, this is a move to put further pressure on developers to pay for repairs as the government pushes to tackle building safety and soaring insurance premiums.
This building safety crisis initially came to light after the Grenfell Tower fire in June 2017 - this raised concerns about the risks of flammable aluminium composite material (ACM) cladding on high-rise flats.
A spokesperson for the Association of British Insurers, said:"The Building Safety Bill is a landmark opportunity to fundamentally reform our building safety regulations, something that the ABI has long called for.
"Our industry has a crucial role to play in driving much needed change, and we are totally committed to working with the government and other stakeholders on these vital reforms to ensure residents and businesses get the safer homes and premises that they expect and deserve."
It follows the International Underwriting Association of London (IUA) highlighting that insurers are showing "cautious willingness" to underwrite fire risks on defective cladding.
Meanwhile, last month, Labour backed a motion to fight the cladding risk scandal as professional indemnity prices sky rocketed.
Improving safety
Prime minister Boris Johnson has tasked Gove with resolving the building safety crisis post-Grenfell, potentially using a similar approach to the Flood Re scheme.
A recent survey by the Association of Residential Managing Agents found that out across 143 blocks of flats, gross insurance premiums had soared from £8m to £29m in a year.
Nearly 200 high-rise apartment blocks with similar ACM cladding are yet to have cladding remediated.