Chief executive says insurers 'must keep up to stay competitive'
Lemonade has revealed it managed to pay out a claim in the UK without any paperwork in just two seconds with the help of artificial intelligence (AI).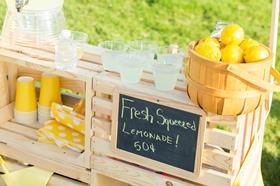 The insurtech achieved the feat when helping a customer called Federico, who had his bike stolen while shopping at a supermarket in Bloomsbury, London, earlier this year (29 May 2023).
Federico had locked his bike on the street while inside the store, but found it had gone when he returned 15 minutes later.
As a result, he filed a police report as well as a claim to Lemonade at 7.08pm.
In the claim, Federico provided relevant information and a video account of what had been stolen.
Over the next two seconds, Lemonade's claims bot AI Jim assessed the claim, checked policy wording and performed dozens of anti-fraud algorithms before approving it.
This beats Lemonade's previous record of three seconds of paying out a claim.
In a statement earlier this week (14 June 2023) Daniel Schreiber, chief executive and co-founder of Lemonade, said: "The time to beat is two seconds, we hope that others will rise to the challenge.
"Our number one job is to be there for our customers in times of need and being powered by AI lets our claims bot, Jim, review and approve claims fast and with zero hassle for our customers, 24/7.
"This is what 21st century insurance feels like."
Warning
Lemonade, which was founded in April 2015, aims to replace both brokers and bureaucracy with bots and machine learning.
After the firm managed to pay out a claim in two seconds, Roi Amir, chief executive of Insurtech 50 firm Sprout.ai, warned that other insurers "must keep up to stay competitive".
"Settling a claim in two seconds is by no doubt impressive and just goes to show the effectiveness of deploying generative AI in business," he told Insurance Times.
"However, it's important to note that speed isn't always everything.
"In certain claims cases, empathy and quality of care is just as, if not, more important than speed.
"Stolen bikes are just one example of claims – processing a major health claim, however, is a different story."