He worked at Swinton for more than eight years
JM Glendinning has appointed Matthew Stuttard as managing director for its newly-launched North West business.
Stuttard, who will be based in Blackburn, joins from Towergate where he was sales director for nearly three years – overall he has 17 years of experience in the insurance industry. Prior to this, he worked at Swinton for over eight years where he led its commercial regional network.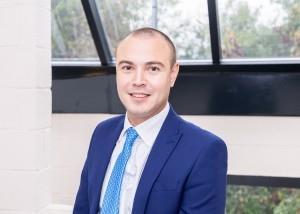 "I have always admired J M Glendinning's brokerage. It was a perfect fit for me as I share their values and beliefs. I'm extremely passionate about providing the very best client experience," Stuttard said.
He added that he was thrilled to bring JM Glendinning's offering to the businesses of Lancashire.
On the ground
JM Glendinning is one of 75 brokers in the UK and is independently owned in its region. The business employs 105 people across eight offices spanning Yorkshire, the North East, the Midlands and the North West.
Nick Houghton, JM Glendinning's group managing director, said: "[Stuttard's] personality and background is a perfect fit for us having led the Swinton Commercial regional business and then more recently sales director at Towergate.
"[Stuttard's] business is our 9th business and 8th regional office, which puts us firmly on track to hit £50m gross written premium over the next three years, having just gone through £37m last month."
Houghton added that JM Glendinning wanted to hire someone local on the ground to give the best service.
Subscribers read more
'Computer says no': why e-trading needs a human touch?