The proposition aims be a 'gamechanger' for insurance industry players that are looking to remain competitive in a fluctuating UK market, says co-founder
Professional services consultancy and technology company Synpulse and former lawyer Clare Knight have launched a global, end-to-end platform to support delegated authority (DA) arrangements in the UK.
The new platform, called DA-X, aims to bring the entire DA value chain under one roof – from pre-binder collaboration on new propositions to ongoing oversight and control, informed by real-time portfolio insights.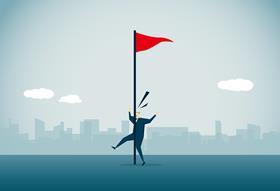 Synpulse and Knight felt that the traditional model for managing delegated authority (DA) was expensive and disjointed, resulting in marginal profitability for insurers. This was the driver behind creating DA-X.
A DA relationship, according to the Lloyd's Market Association, is established when an insurer gives permission to another party to act on their behalf - either in an underwriting or claims handling capacity.
Synpulse will act as a shareholder, consulting partner and technology provider for DA-X.
'Paradigm shift'
Konrad Niggli, managing partner and chief executive of Synpulse and co-founder of DA-X, said: "The insurance industry is undergoing a paradigm shift, which requires it to become fully integrated into other digital ecosystems.
"DA-X will be a gamechanger for our customers who want to get ahead of the curve and make sure they remain competitive."
Knight added: "Delegated authority is a $4tr [£3.32bn] global economy that is currently crippled by its expense ratio.
"At DA-X, we have taken today's broken and archaic processes and re-shaped them into a purely digital world that focuses on the stakeholders - [such as] carriers, MGAs, third party administrators and brokers - the partnerships they want to build and, crucially, the benefit to the customer."