Despite this, just over a quarter of participants in an Insurance Times poll thought the barrier was cost
Legacy systems are the main barrier facing insurance companies looking to boost their digital touch points.
That was according to more than half (55%) of participants in a live poll conducted in Insurance Times's webinar 'Will the crisis speed the digitalisation of legacy systems through the use new integration tools?' in association with DataStax and Fincons Group.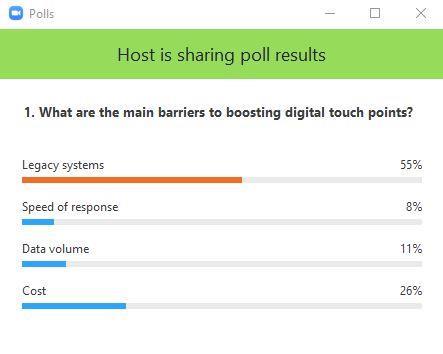 Meanwhile, 26% said cost was the biggest barrier, 11% said it was data volume and only 8% said it was speed of response.
Speaking about the poll findings, Des McCavitt, chief operating officer of the insurance practice at Fincons, said: "Is it a surprise? Absolutely not, I think the industry and particularly the broker distribution and wholesale market are almost height bound by legacy systems. Everyone is trying to move to a new environment, but of course that requires an investment and then one is challenged as to how you maximise the value of the legacy data."
Patrick Callaghan, vice president of value engineering at DataStax, said that this is something seen across the industry, but added that their are ways of dealing with the issue.
"Taking data off legacy systems and providing it in a different context with customer experience or products gives context, and that's really important when we think of customer engagement around data-driven enterprises," he said. "What we are all striving to do is to become data-driven – we want to make sure that the information is the thing driving our decisions and actions we take.
"Then we can start to become more automated and practical about what we do."
Machine learning
Amarjit Basra, data architect at DataStax, said: "A lot of organisations have started using machine learning and artificial intelligence, as they can help around the accuracy of pricing and gather better insights from the data."
He gave the example of using artificial intelligence in fraud detection and historical data to identify patterns as well as trying to triangulate information post and during an event.
Whereas automation, Basra added, can help with the on boarding and claims process, and allows faster and more informed decisions. As well as providing transparency and consistency in quotes.
"It can also help giving personalised engagement back to the customer, you can give that digital image of that customer, understanding the risk," he said. "All of those things help and are possible when you can merge an ecosystem."
---
Not subscribed? Become a subscriber and access our premium content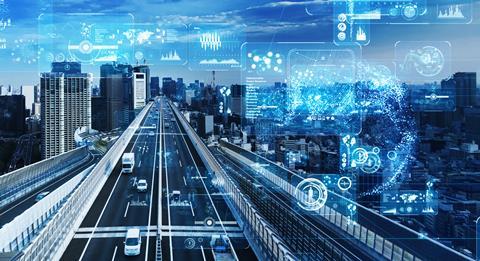 Webinar Insurers & Coronavirus: Will the crisis speed up the digitalisation of legacy systems?
1

2

Currently reading

Legacy systems tipped as main barrier to insurance digitalisation