'Esure has undergone a complete transformation,' says head of claims technology
Seven candidates have been shortlisted to pick up the prestigious accolade of Technology Champion of the Year at Insurance Times' Tech and Innovation Awards 2023.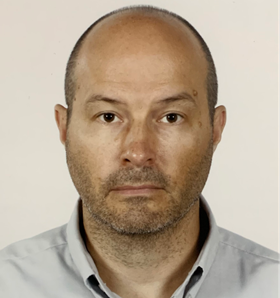 Sixth on the shortlist is Marco Perestrelo, Esure Group's head of claims technology.
Perestrelo joined the insurer back in 2020 as its head of core technology before taking up his current position as head of claims technology in July 2021.
In these roles, he helped boost Esure's transformation programme, which is currently replacing legacy applications and platforms with 100% cloud-based apps.
He has also played a part in developing the culture at the firm by building teams and creating opportunities to grow.
"I have had the opportunity to learn so much as Esure has fully embraced the changes driving the insurance industry, from customer centric channel switching self-service to artificial intelligence (AI) driven data feedback into processes in sales, service and claims," Perestrelo told Insurance Times.
"I am very proud of what Esure has achieved and very happy to have played a part in it."
'Unique offering'
Perestrelo also praised Esure's new system, which is a greenfield build with EIS core for customer, policy, billing and core at its centre.
It also includes Esure's own bespoke services and suppliers.
"[This has] created a truly unique offering and ongoing capability," Perestrelo said.
He added that it was "such a good surprise" to have been nominated for Technology Champion of the Year.
"Esure has undergone a complete transformation, moving away from a call centre first insurer to truly embrace a digital first and agile approach across the business," he said.
"We have seen first-hand how technology creates new experiences for our customers and addresses their pain points, as well creating a wholly new operating and economic model."
The Technology Champion of the Year will be revealed at an awards ceremony at the Royal Lancaster London hotel later this year (21 September 2023).
And this year there will no voting – instead the final decision will be in the hands of the Insurance Times editorial team.
For table bookings for this event, contact account manager Serena Giampieri: Serena.giampieri@insurancetimes.co.uk
Meanwhile, for sponsorship opportunities, contact head of commercial Aisha Roberts: Aisha.roberts@insurancetimes.co.uk

Winner of Biba's Best thought leadership Award 2023, and highly commended in this year's WTW awards as Insurance and risk technology journalist of the year.

Interested in all things insurance technology and insurtech.

Writer of the monthly TechTalk section of the magazine and backchat. When not writing can be found doing yoga, at some kind of dance workshop, singing, globetrotting, or baking – not in any specific order.
View full Profile
Technology Champion of the Year 2023 shortlist unveiled
1

2

3

4

5

6

7

Currently reading

Marco Perestrelo: 'We have seen first hand how technology creates new experiences for customers'

8