CFC Underwriting's distribution director Pat Brice speaks to Insurance Times's Savan Shah on the challenges that lie ahead for brokers and how the 'next few years have the potential to be one of the most exciting and innovative periods of growth in recent history'
As UK brokers respond to the 2021 MGA Survey, Insurance Times speaks to MGAs on the current and future challenges they face.
Here, Insurance Times speaks to Pat Brice, distribution director at CFC Underwriting.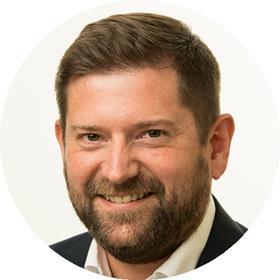 Brokers are coming forward to rate their MGA partners in the 2021 Insurance Times MGA Survey. What do you feel sets your MGA apart from your competitors?
We like to think there's a lot to set us apart, but fundamentally, it all comes back to one word - innovation.
CFC was founded back in 1999 to meet the insurance needs of some of the most innovative businesses in history - the original 'dot coms' - and we haven't looked back since.
Everything we do is driven by that same spirit of innovation across every CFC team, our full product range and our suite of in-house technology and insight solutions.
The world is changing fast and we use technology and data science to stay ahead of risk, develop cutting edge insurance products and, crucially, make sure we can offer unparalleled service to our broker partners.
We really are passionate about looking at things differently and we're working hard to build the insurance company of the future.
What are your concerns and challenges for the year ahead and how do you aim to alleviate these challenges?
After the obvious challenges of the last 18 months, we think the next few years have the potential to be one of the most exciting and innovative periods of growth in recent history and the insurance industry has a brilliant opportunity to embrace that.
Huge sections of the economy have changed the way they do business forever, accelerated by the pandemic, and businesses need insurance solutions which support their future ambitions.
We've built our business by focusing on emerging risks and innovative business sectors, such as cyber, digital healthcare, software developers, fintechs and social media influencers, to name just a few.
From our conversations with brokers across the UK, we know there is a huge appetite to grow in these areas and that's a challenge to get really excited about.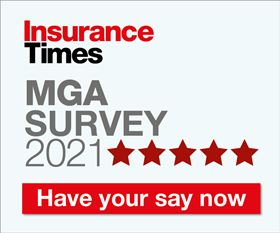 There are industry concerns around the reduction or removal of capacity from MGAs. Should brokers have this concern when working with your MGA?
We've always firmly believed that brokers shouldn't treat MGAs any differently to traditional carriers when it comes to capacity and commitment to the market - that's even more relevant in light of the recent hard market environment.
Any good underwriting business is 100% focused on making the right return on their underwriting capital, regardless of where it's ultimately sourced from. We think brokers understand that.
With the recent launch of CFC's Lloyd's syndicate, we think we've added even more capability to support our future growth and we couldn't be more excited about the future.
The quality of support provided to brokers was a major factor for why certain insurers performed well, or not, in the Insurance Times Five Star Rating Report: Commercial Lines 2021. What can brokers expect from your MGA when it comes to the quality of support?
With our focus on emerging risks, we've always known that supporting our brokers in some of the less conventional areas of insurance is absolutely key.
We've invested heavily in building a comprehensive resource library across our full product range, aiming to simplify complex subjects and make them really accessible for brokers and their clients. We also work closely with brokers and industry trade bodies, like Biba, to deliver training programmes in a number of specialist areas. We really care about making new products easy to understand and sell and we're always looking for new ways to do that.
Our underwriters have been known to get quite geeky about their specialist subjects, so we'd encourage brokers to test them out.
What new developments do you have in store for your broker community across the next 12 months?
Lots more of the same. Innovative, accessible products - like our recently launched transaction liability product for SMEs - enhancements to our technology platform, more cyber risk management tools and, hopefully, some fun along the way too.