'As more of those vehicles come on the road, it will be obvious what additional risks are and how we need to handle the data, says senior VP
The insurance industry needs to be "flexible and adaptive" over how it will assess risk and use data associated with connected cars in the future.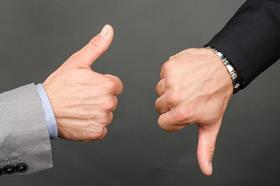 That was according to Will McAllister, Guidewire's senior vice president and managing director for Europe, Middle East and Africa (EMEA), who said that insurers' understanding of risk will change vastly as more of such vehicles come onto the market.
Connected cars are vehicles with inbuilt sensors that can track a motorist's speed, location and driving habits.
Research published by Statista last year (20 April 2022) suggested that connected capability will make up 100% of new car sales by 2026.
In turn, McAllister felt that risk would become more complex and felt insurers could face challenges in the next five to 10 years.
For example, he highlighted that hacking could become an issue, meaning cyber cover may need to be included in a policy.
"As more of those vehicles come on the road, it will be obvious what additional risks are, where pinch points are and how we need to handle the data," McAllister told journalists during a media briefing at the Guidewire Connections conference in Nashville last week (14 November 2023).
"The industry needs to be more flexible, more adaptive and think about how it's going to adapt to these changing issues.
"As more and more connected vehicles come onto the market, you'll see a vast change in how we think about understanding the risk."
Motor market
During the briefing, McAllister also highlighted that the personal lines motor insurance market was getting "even more challenging".
Figures published by the ABI earlier this month (8 November 2023) revealed that the average premium paid for cover between July and September rose to £561, up 9% from £511 in Q2 2023.
The rise in premiums came as insurers continued to experience inflationary pressures as well as delays in their repair and supply chains, with the cost of parts and materials going up as a result.
For example, insurers have reported that the cost of paint increased 16%, while spare parts went up 11% from Q3 2022 to Q3 2023.
And other costs, largely driven by the price of energy, were up 46%.
"The average cost of repairs have gone up by 20%, so it's not just inflationary pressures that the market has been under," McAllister said.
"It's been exacerbated by a number of things.
"You've got increasing cost per vehicle, but also increasing costs for repair of the standard internal combustion engine vehicles because of supply chain issues."

Winner of Biba's Best thought leadership Award 2023, and highly commended in this year's WTW awards as Insurance and risk technology journalist of the year.

Interested in all things insurance technology and insurtech.

Writer of the monthly TechTalk section of the magazine and backchat. When not writing can be found doing yoga, at some kind of dance workshop, singing, globetrotting, or baking – not in any specific order.
View full Profile