Q1 2021 saw a 58% drop in insurtech funding from the previous quarter
Supercede's co-founder and chief executive, Jerad Leigh has warned that increased caution around growth for insurtechs is necessary as funding slows down following the pandemic.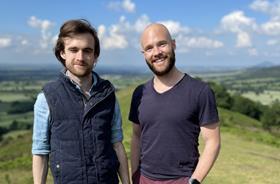 Leigh told Insurance Times: "Insurtechs that saw growth during the pandemic likely won't lose those gains as quickly or severely as other pandemic darlings like Peloton or Zoom, however I would certainly expect pandemic-led growth to slow as the industry returns to normal."
Leigh cited a report entitled The State of Insurtech Q1 2022 from private equity firm CB Insights, which revealed a 58% drop in insurtech funding to $2.8bn, down from $5.3bn in Q4 2021. This drop follows 2021's record levels of investment for the sector.
He noted that this was the biggest drop of all the fintech sub sectors.
Leigh said: "The average deal size so far in 2022 is $19m, which indicates that the highest levels of interest remain in Series A and B when startups are beginning to show quite significant traction and growth."
Increased activity
Meanwhile, he noted that there has been an increase in the number of startups looking to provide B2B solutions to insurers – initially most of the focus was direct to consumer (D2C) and selling products to the end consumer.
Leigh added: "The companies that are gaining traction are those solving very explicit pain points for clients. It is easy for startups to build 'nice to have' solutions that don't address what matters the most for clients.
"Those companies have always struggled and that is especially true in insurtech."
In addition to this, Leigh explained that the insurance industry as a whole had begun to embrace buying or partnering with technology companies to help them solve problems rather than trying to build most things in house.
"This creates a significant market opportunity for new technology companies to make an impact," Leigh added
Supercede is a global reinsurance placement platform founded by Leigh and Ben Rose to help brokers and carriers transform their operations.