Rob Terry says his high-growth focused business is on the up
Quindell founder Rob Terry has rebranded his firm and is now targeting a £1bn flotation by 2022.
Terry wants to float in North America by 2022 with his new digital disruptor, called OS3 Digital - which was previously known as Quob Park.
Recently-released 2017 results show revenues shot up 31% to £4.2m. Adjusted profit before tax was up 8% to £3.1m.
OS3 Digital says it has a range of disruptive technologies to help firms.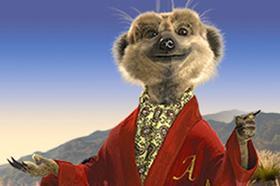 Subscribes read more
One of its biggest assets is a cloud-based claims solution.
The annual report says it will help 'clinics, auto body shops, property repair or trades where a SaaS based solution paid monthly, potentially tied to volume or usage, is most appropriate.
"These solutions require little implementation support and will therefore, unlike enterprise solutions, be sold and implemented directly by OS3."
Next year the offering will roll out to 30 clinics, starting in Canada.
Terry left his former firm Quindell in November 2014, following a controversial director share deal.
Terry blamed short-sellers for reducing the share price of Quindell to a fraction of its once high £3bn valuations on the alternative investment market. He dismissed the idea of any insider share dealing at Quindell as a 'heap of rubbish'.
The Serious Fraud Office is currently investigating the activity that went on at Quindell, prior to its Watchstone rebrand.