There has been increased traction for parametric solutions in the market
Exclusive: Parametric insurtech Skyline Partners has today (16 May) gained an additional $1.75m in funding from specialist corporate finance and venture capital firm West Hill Capital.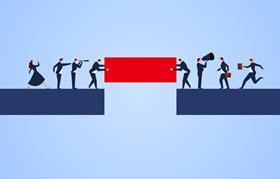 This brings the total amount it has raised to $3.5m from the firm and others, including OneAdvent.
The new funding round, which was heavily oversubscribed, will support Skyline Partners' continued expansion.
Laurent Sabatié, Skyline Partners's co-founder, said: "We are delighted to finalise this second investment raise with West Hill, which will support the continued development and expansion of our business, so that we can quickly build on our successes in the market so far, as we expand our offering worldwide."
It follows increasing traction in the market for parametric solutions and capacity providers looking to support new index-linked parametric solutions, such the recent parametric deal between Howden and Munich Re to protect Jamaican farmers.
Targeting gaps
West Hill's investors recently completed an enterprise investment scheme equity capital raising in the business to further fund and support Skyline's development, as demand for innovative parametric solutions designed to insure the previously uninsurable or hard to place risks ramped up the market.
Edward Williams, West Hill's managing director said: "We are very pleased to have assisted Skyline in raising further development capital. The fundraising enjoyed a high level of support from investors, who are excited by the potential of the company's proprietary parametric technology and management's ability to create a high growth and profitable business in the years ahead."
Meanwhile, fellow co-founder Skyline Partners, Gethin Jones, added: "We are thrilled that West Hill's investors continue to share our vision to build global, innovative parametric insurance solutions targeting gaps in the traditional insurance market, powered by technology and data.
"These funds will enable us to invest in attracting top talent, building our resources and developing our technology platform (INSDEX) and new products."
Skyline Partners has already developed and launched several parametric products for clients including natural disasters for financial institutions, cost of violence for SMEs, and climate risks for agriculture.