Insurance Times speaks to digital trading manager of Allianz, Julie Tongue on the developments of "Allianz QuoteSME" since last year's etrading survey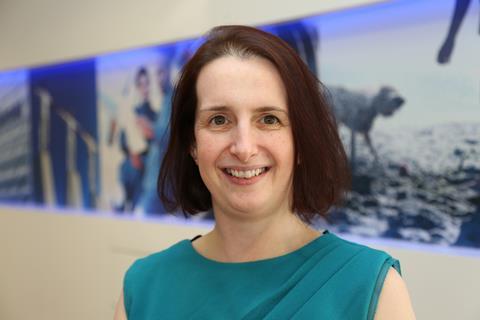 Digital Trading Manager of Allianz, Julie Tongue

A yearr has passed since the 2018 etrading survey, what developments have occurred with Allianz QuoteSME over the last year?
Over the last 12 months we have focussed on developing the Allianz product range on QuoteSME. We have deployed two new products to support the LV= migration and continue to look to expand our product offering further.
We are constantly reviewing QuoteSME and expect to deploy further changes over the next few months.
Many brokers are expressing interest in data enrichment however some are unconvinced of the value. What is your view on data enrichment being more integrated into etrading systems reducing the time brokers have to spend collating customer information?
Data allows both Brokers and Insurers to better understand customers and their insurance needs. By integrating data into etrade systems question sets could be reduced, which improves the customer journey, whilst continuing to meet their needs.
Data helps to ensure customers have the right cover, providing them with greater certainty when they most need it, for example, when a claim occurs.
Each year we explore the various trading routes brokers choose, whether it be through an insurer extranet platform or via a software house system. Do you think there is room for both routes of trading, or will one route prevail in the years ahead?
We expect both routes will prevail in the years ahead, allowing brokers to continue to choose the route which suits both them and their customers' needs the most.
How do you reduce the pain points that could occur for brokers when trading larger or complex risks?
Allianz has the Complete Business product available via QuoteSME and Software Houses, which allows Property and Casualty risks larger than the traditional package products, to be traded.
The Complete Business product, alongside all our digitally traded products, is supported by a team of qualified and knowledgeable underwriters who are readily accessible in a number of different ways, including via web chat, telephone or email.
All of our digitally traded products use a dynamic question set, meaning we only ask questions that are relevant to the risk. Our core SME product range is average free, highlighting property sums insured which are out of line for a trade or area, removing the uncertainty in respect of cover in the event of a claim.
A theme we are exploring in this year's Insurance Times Etrading survey is the future direction of etrading, what does the future of etrading hold in your opinion?
We expect the future of insurance purchasing behaviour to change, the insurance industry needs to recognise this and continue to adapt to meet customers' needs and demands.
The volume of business traded electronically and the etrade footprint will continue to increase, as brokers and insurers use technology as an enabler to trade more complex products and improve process efficiency.
The use of technology and data can reduce question sets and simplify the process of purchasing insurance, whilst continuing to ensure the needs of all parties are met, including customers.
Greater use of data will allow for the better understanding of our customers, providing them certainty in their moments of need.