Brolly has closed some major partnerships this year with AXA, LV=, Ageas and Markerstudy
Brolly is getting ready to scale its business and to do this it said it needs to change the ecosystem.
It's founder and chief executive, Phoebe Hugh said: "That's exactly where we are headed."
Brolly claims to be the UK's first artificial intelligence (AI) advisory application and the insurtech is soon to introduce products not currently available on the market that better suit the customers' needs, whilst deepening its relationships with insurers.
She added that one of the things that Brolly is working on is enabling insurers to have closer "touch points with consumers" to reduce fraud but also reward good behaviour.
And of the value she believes that insurtech offers, she added: "The insurance market isn't a zero-sum game."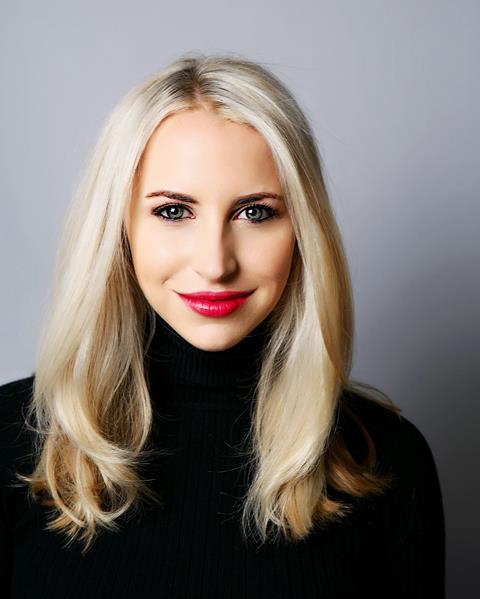 She explained that a better functioning market with more competition and innovation is "good for everyone in the industry."
Hugh said the firm took an "important step this year" in bridging the gap between understanding what people are missing from their insurance whilst supporting them in finding the right one.
Brolly has announced some large partnerships this year, firstly with AXA in February, followed by LV=, Ageas and Markerstudy in April, as well as releasing the Brolly app shop across gadget, travel and motor insurance.
She said of its release: "We've since been building, launching and refining the product."
Hugh reflected on the last year and her journey thus far, she told Insurance Times that, "this year has been key for us."
Leap of faith
It was just three years ago in 2015 when Hugh left Aviva, shortly afterwards signing up with accelerator programme, Entrepreneur First in 2016. That was an experience she said made her "particularly bullish" about her vision and making it a reality.
With the idea taking shape in late 2015, Hugh released a closed beta version of the app in 2016, which was followed by a £1m seed funding round led by Valar Ventures and Pi Labs the next year which enabled a team to be built and afforded Hugh the opportunity to push the product to market.
Later that year Hugh shipped the app to the public and started work on establishing key partnerships.
She had previously worked in a range of roles at Aviva including digital product manager and commercial underwriter which laid the groundwork for what was to come.
She says that working in the insurance industry she saw the "same problems over and over again," – namely "dissatisfied customers who didn't understand what they were buying" and who consequently had an overpriced portfolio mismatched to their specific needs.
The birth of Brolly
Hugh built Brolly on the notion that insurance is "an important part of people's financial lives, but it is far too complicated." Insurance, she said has traditionally been about distributing pre-made products at mass scale instead of tailoring these to suit individuals.
Brolly the app was born officially in 2017, claiming to "make insurance simple and easy" whilst transforming the way people insure themselves and their belongings by "doing all the leg work" for them.
Seeing a gap in the market, Hugh said she identified a "real opportunity from a consumer perspective to create a simple, fast, and transparent way" to optimize insurance coverage and spend.
Hugh said Brolly is dealing with "the average needs of British citizens requiring insurance," she claims that existing insurers are doing little to improve the situation.
And that due to the complexity of the insurance buying process, customers fail to switch leading to them paying "hundreds or thousands more than they need to."
But she also added that "consumers are completely uninterested in insurance."
That sentiment was echoed at Insurance Times' Insurance 2025 event last week, when Markerstudy's chief operating executive, Dan Fiehn asked the audience in the underwriting stream whether they enjoyed buying insurance, to which only one person said that they did.
And she contends that the insurance industry just isn't relevant in young people's lives, with many companies still sending out policy documents on paper, whilst other industries are embracing the mobile-first approach.
Hugh said: "Our app is looking to bring insurance into the 21st century. Insurance is behind other industries in this regard, and startups are creating a huge amount of value, for both customers and insurers."
Named best insurance app for festival goers
The insurtech's app was recently named "best insurance app for festival goers," with gadget insurer Protect Your Bubble citing that more than 10m people in the UK attend festivals each year carrying around £593 worth of technology.
Brolly inbox scanner enables customers to automatically find existing and historical products, storing them cleanly in the app's locker.
Hugh claimed: "It's one of the most valuable tools we offer. It does away with the hassle of trying to dig out insurance policies yourself and often uncovers interesting discrepancies, like people holding duplicate policies that they didn't even know about."
Powered by an artificial intelligence (AI) algorithm that learns about users' insurance history, the app considers the lifestyle information it is provided with and suggests the ideal portfolio.
Still a honey badger
Hugh said the term "honey badger" applies "now more than ever. "
Two years' ago, in an ongoing blog for Insurance Times, Hugh said that she identified with the honey badger seeing the creature as "a four-legged epitome of what it means to be an entrepreneur."
She explained that the bigger Brolly has become, the harder it has been, but she said: "At the same time, you get better at dealing with it."
"Even though we are bigger now, we still hustle and are really diligent about execution and getting positive margins."
But she said she has learnt that products come first and focusing on what matters to consumers in delivering it.
She said when it comes to insurance, "People want to know they're protected for when things go wrong."
They don't want to "spend time filling out quote forms and making complex decisions, so making this seamless and timely to the user is really important to us right now."
Will insurtechs become obsolete?
In a recent report, accelerator Startupbootcamp questioned whether the the term "insurtech" would become obsolete in the future as more aim to "add value" to insurers instead.
Hugh added: "As long as there are unsolved problems and inefficiencies in the market, there is room for new, tech-driven solutions to them."
She said that insurtechs offer "a whole lot" of value to insurance such as healthy competition for incumbents as well as "more instances of fruitful collaboration and partnership."
Hugh hopes to see a breaking down of the conceptual barriers between insurers and startups as adoptions of technology increase across the industry in the interest of product and consumer outcomes.
Subscribers read more
How AI is set to transform claims