Conveyancing remains a high claims risk area amid today's recessionary environment, however insurers' appetite to provide solicitors' PI cover is growing for firms that present a good risk
Insurers have been urged to change their approach to solicitors' professional indemnity (PI) insurance amid growing concerns around the future of smaller law firms, which are finding it increasingly difficult to source this cover.
According to figures published by chartered accountant and business advisory firm Hazlewoods in January 2023, at least 46 law firms were forced to close in the 15 months to 6 October 2022 due to the soaring costs of PI insurance.
Solicitors' representative body The Law Society believes there is more the insurance industry could do to support law firms.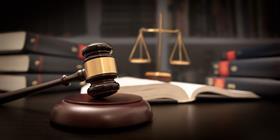 "The high cost of PI insurance is an ongoing concern for our members," a Law Society spokesperson told Insurance Times.
"It is especially unwelcome given the effect of inflation on the costs of other parts of their business and small firms working in high risk areas have been particularly badly affected.
"We understand that the insurance industry is also facing pressures at this time, but making small changes could be mutually beneficial.
"If underwriters gave more consideration to the individual circumstances of small firms that fall outside of their normal selection criteria, they may find businesses that do - in fact - represent a good risk.
"Rewarding firms that can evidence good risk management procedures would create a virtuous circle [too], bringing down the risk of claims."
Market influences
Solicitors' PI premiums have risen in the past year, but not at the same rate as previous years.
For example, the Solicitors' professional indemnity insurance report – published by broker Miller in November 2022 – cited that while it has not been "uncommon for premiums to increase by more than 20%" over the last two years, the October 2022 renewal period showed that "rate increases were much less severe" and "showed signs of stabilising".
If law firms have seen premium increases, these have often been linked to gross fee income upticks – PricewaterhouseCoopers' Annual law firms' survey 2022, which was conducted in July 2022, found that the average fee income growth reported across the top 100 UK law firms was 9% in the 12 months to July last year.
However, insurers have viewed firms with a good claims history and strong risk management processes as a good risk. Insurers' appetite to write solicitors' PI insurance has remained.
Miller's report noted: "During the October renewal period, we saw a shift in attitude from insurers, with many showing a greater appetite to grow and a willingness to consider and engage on the right firms - something that has been absent from the market for a while.
"Insurers remain extremely selective, however, so firms need to present themselves in a positive way."
Conveyancing remains a big factor in determining PI prices too. Recent years have shown a marked increase in conveyancing work, primarily thanks to the Stamp Duty Land Tax (SDLT) break that ran during the Covid-19 pandemic.
According to information released by the Council for Licensed Conveyancers (CLC) in October 2022, "the total turnover of CLC-regulated firms was £277m [in 2020]. The year to April 2021 was [also] exceptional - not least because of the SDLT holiday deadlines - and saw an astonishing further 26% growth in turnover to £349m".
This compares to a total turnover of £85m for CLC-regulated firms in 2009/10.
Despite conveyancing being a legal growth area, Hazelwoods' aforementioned research observed that many insurers regard law firms that make more than 25% of their revenue from conveyancing as a higher risk for professional negligence claims – they therefore charge higher premiums to compensate.
Miller's report added: "The insurance market has already been extremely reluctant to insure firms with more than about a quarter of their income coming from conveyancing.
"The Stamp Duty relief scheme created unprecedented work levels for conveyancers, with many working 15-hour days to get the work completed within the deadline. Undoubtedly, claims will arise from these extreme conditions.
"Conveyancing continues to cause the most amount of claims and, as a result, remains a concern for insurers."
Furthermore, Miller noted that law firms are increasingly becoming "an attractive target" for cyber attacks – including malware, phishing and ransomware – due to the client money and sensitive client data they hold. In turn, this influences PI premiums.
Recession driving claims
Christopher Stanton, partner and head of professional risks at Keoghs, as well as a member of the Forum of Insurance Lawyers (Foil), told Insurance Times that the current and future challenges around solicitors' PI cover require action.
"The economy is in a precarious state and we may be about to enter a recession. That's a concern," he said.
"When interest rates go up, borrowers default and lenders lose money. The lenders look to the professionals to recoup their losses because the professionals - typically solicitors and surveyors - have PI insurance.
"Following recessions in the mid-1990s and after 2008, law firms faced a wave of litigation and insurers took a big hit. Will the same happen in the 2020s? History is likely to repeat itself.
"For firms handling personal injury claims, the uncertainties over funding and fee income remain.
"Litigation funders have collapsed. Costs are generally only recovered at the end of a case. Many firms have carried huge levels of debt and are struggling with cash flow. That has caused a number of firms to collapse. The pressure on finances for these firms is likely to continue."
Risks for insurers
John Kunzler, risk and error management leader at broker Marsh, warned that insurers are taking a tougher line after seeing claims against solicitors rise.
He said: "Many law firms have increased their overall income over the last couple of years. At the same time, in response to losses, many insurers [have] increased the rates charged on fees earned from conveyancing, pushing up premiums.
"Provided there is sufficient margin in existing or increased conveyancing fees charged to reflect these premiums, then affordability should not have changed.
"However, firms that have increased their conveyancing work [but have] insufficient margin to cover rate increases or [have] suffered claims are likely to face premiums that will be financially challenging.
"Some PI insurers have started requiring personal guarantees. Under the regulatory framework for solicitors, insurers are required to provide law firms with six years of cover if they shut down - known as run-off cover - whether the firm pays or not.
"Law firms now are mostly limited liability structures, so if they become insolvent and trigger run-off, partners are not personally liable for [the] premium and some don't pay.
"Many firms distribute almost all their profit to partners, so do not have money from which to pay run-off premiums. Unless they obtain personal guarantees, insurers therefore bear the risk that they have to cover six years of losses without receiving any premium at all."
Strong appetite for good risks
For Nigel Balme, divisional director at broker Gallagher, solicitors' PI claims history remains an issue – despite today's market being incrementally more positive for law firms seeking cover.
"We have had a couple of years of gradually increasing rates - with particular increases in relation to conveyancing work - but the market seems to have levelled off with some premium reductions in the latter half of last year and more reductions [are] likely to come this year," he explained.
"The primary capacity in the market hasn't increased significantly for a few years, with no large new entrants. However, excess layer capacity has grown and this has been reflected in a levelling off of the excess layer market, which had previously seen significant upward pressure.
"The number of firms unable to obtain cover has been reducing. Only firms with an unattractive risk profile are unable to obtain cover. Underwriters' appetite to write new business and to retain business is getting stronger – but how solicitors' risk is presented to the underwriter is vitally important.
"More than ever, underwriters are tasked with looking carefully at how the firm is run, its financials, its risk management procedures and how it looks to continually improve systems - particularly if there have been claims.
"This is where a good broker can provide significant benefit, as well as [in] providing better and wider access to appropriate underwriters."