FCA director says the regulator is 'suffering' and needs 'to have a new approach for how we operate in the future'
Biba 2021: During the peaks of the pandemic, there were significant challenges across the sector – including the infamous upheaval in business interruption (BI) claims. However, moving forward, helping customers to provide "information that is clear" to "better the quality of data" will be key for quick claims payments, said Matt Brewis, the FCA's director of insurance and conduct specialists.
Speaking as part of a seminar at Biba's annual conference on 13 May 2021, Brewis told online delegates: "There is still a long way to go and there are still a number of unresolved issues that need to be sorted around BI - some of which will be done at the customer level, some may require further involvement from us as well.
"I just encourage people, if there are issues that they're facing with their customers and dealing with insurers, please get in contact with me – I'm really keen to hear them.
"The greater the body of evidence we have around this, the more we can seek to determine where we can have the biggest impact across the market."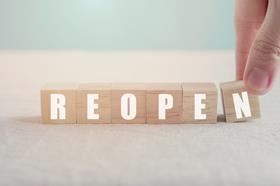 Certainty and clarity
Brewis said one of the areas that the FCA will be focusing on in the coming years is around "contract certainty" and "ensuring clarity between customers and their insurers".
In terms of what exactly is offered within insurance contracts, brokers also have a key role to play as "we've seen what happens when that doesn't go well with business interruptions".
He continued: "Really, our focus is on how do we reduce harms earlier to stop there being that call out on the [Financial Services Compensation Scheme] later, so we need to do more as a gateway when new firms are being authorised.
"We need to increase our speed at dealing with what were termed as 'bad actors' or where we see poor behaviours, where to intercept in the market before it gets to a significant size and we need to learn from the lessons from the recent regulatory failure independent reviews that have been carried out."
These reviews regard the independent investigations into the London Capital and Finance (LCF) as well as the Connaught incidents, both of which uncovered FCA failings.
He added: "Our focus is very much on reducing harm as much as we can and these extra investments that we'll be making is to give us greater data to build a regulator that works in the medium and long term, in a way that is as effective as possible.
"We want customers to receive value from their products – that's not just about the price. It's about the level of service, the quality of the product and meeting their demands and needs.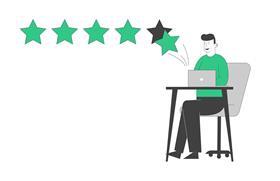 "The focus of me and all of my team is on ensuring customers get what they need at a price that is appropriate. If there's a market, we can achieve that and brokers have a massively important part to play in that piece."
Reducing harm
This month, the FSCS lacerated its levy from £1.04bn to £833m, a cut of £206m.
If this much money is needed to correct the market and pay compensation, is there something wrong with the regulatory system?
Brewis explained: "Much of this has to do with historic issues and other financial markets."
He added: "The focus has to be on reducing the harm at the gateway, stopping new businesses that are coming in and causing issues or potentially could cause issues and dealing with issues quicker than may have historically been the case.
"We have a call for input that's recently completed on consumer investments, which focuses a lot on this issue and how we can ensure that we have the right tools in place and the right approaches in order to minimise this.
"I think we are all suffering and the FCA as well is suffering – we need to have a new approach for how we operate in the future."
Biba 2021: Day Two
1

2

Currently reading

Matt Brewis: Brokers have a key role to play in providing clarity and data

3

4

5

6

7