Insurance journos take on TV inspired challenges, while MGA staff get muddy for a good cause, Allianz gets involved in movie making and an Uber driver nabs a new electric vehicle. What has the insurance industry been up to of late? You heard it here first…
Will you start the fans please?
"Will you start the fans please?" For fans of the cult TV game show Crystal Maze, this phrase indicated a whirlwind of gold and silver tokens flying around a giant, geometric dome, with frenzied contestants scrambling to catch the coloured tickets in mid-air.
In July 2022, the Insurance Times editorial team went head-to-head with other trade journalists to take on London's real-life Crystal Maze challenge, hosted by Allianz and LV= General Insurance.
The day included a variety of mental, physical, skill and mystery games, styled on the challenges from the original TV show. No slip or trip claims occurred.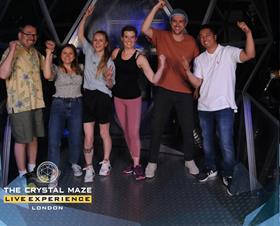 A muddy success
On 22 May 2022, 15 brave staff members from cyber specialist MGA CFC Underwriting took on a 10km Tough Mudder event in west London.
The team consisted of employees across the MGA's underwriting, claims, IT and finance departments. Battling 20 different obstacles, the group were using the event to raise money for charities the Ukrainian Red Cross and Mind.
The squad's Crowdfunding page shows an impressive £2,065 was raised through CFC's sporting efforts.
The company's software developer, Leon Schiedermair, even videoed the event to document the team tackling the challenging course.
Big Jim
The Railway Children – the British 1970s film based on E Nesbit's classic 1906 novel - had its sequel film, entitled The Railway Children Return, released in July 2022.
This sees a group of children evacuated to a Yorkshire village during the Second World War, where they meet a soldier who is also far away from home.
The star of the show in these films is undoubtedly the trains - engineer surveyors from insurer Allianz inspected the two steam locomotives that feature in the new movie. In the photo below, Dean Mazur can be seen posing with 'Big Jim' 5820.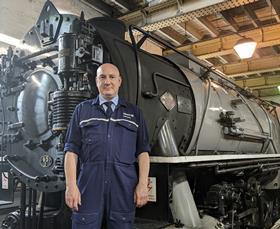 Uber driver wins Zego electric vehicle
Uber driver Mohammed Umran from Stockport was lucky enough to win a new electric car in July 2022 thanks to commercial insurance provider Zego's 'Good Driver Giveaway' competition.
The two-month competition was open to private hire drivers that have a Zego Sense insurance policy - this app-based product is designed to reduce premiums for this demographic by measuring drivers' speed, cornering and braking.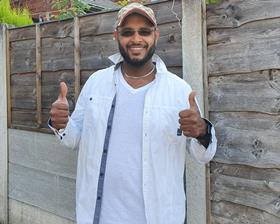 The Speculator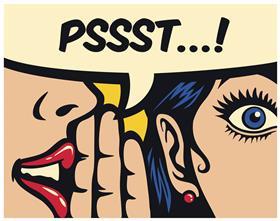 July and August saw insurers release their half-year financial results for the first six months of 2022 - this presented a mixed bag.
Admiral posted a 22% increase in its combined operating ratio (COR), Allianz Holdings' operating profits dropped by 42% and Aviva's COR for UK and Ireland worsened to 95.6%.
One thing is clear - inflation and the cost of living crisis have impacted the majority of insurers' results. For example, Allianz Holdings plans to increase rates to accommodate high inflation.
Others were impacted by the ongoing war between Russia and Ukraine - Axa said it was preparing for potential claims arising from exposed lines.
How will these trends unfold in 2022's second half? Especially considering the UK is set for a change in Tory party leadership and prime minister this month.
Read: Catch up on insurers' half-year financial results for 2022