The firm's chief sales and marketing officer says commercial insurance prices have been 'rising dramatically'
The construction and manufacturing industries were among the top sectors to rely on credit to pay for insurance, according to Premium Credit's latest research.
The premium finance provider's latest analysis for 2019 and 2020 revealed that construction firms accounted for 8% of all net advances from Premium Credit in 2020, while manufacturing made up 7% of advances.
This was followed by transport, professional, scientific, retail and wholesale sectors – these five industries together accounted for nearly 31% of all net advances.
Owen Thomas, chief sales and marketing officer at Premium Credit, said: "The cost of commercial insurance has been rising dramatically and this coupled with the fact that many businesses have seen their cash flow deteriorate during the coronavirus crisis means more are using credit to pay for their cover.
"This is reflected in the fact that the amount of premium finance we provided to businesses last year was over 11% higher than in 2019."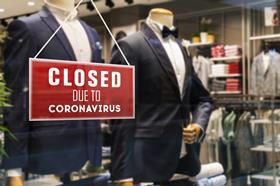 Underinsurance
The premium finance provider's most recent research reveals the impact of underinsurance, with 9% of firms suffering damage to their property or belongings because they were unable to make a claim due to not having insurance or being underinsured.
However, last October, Premium Credit's Insurance Index found that 51% of SMEs had stopped paying for a range of business insurance policies, such as employers' liability, business property cover, professional indemnity and cyber.
Average losses as a result were around £2,000.
Premium Credit's latest data also revealed that SMEs are increasingly borrowing to pay for insurance, with total net advances for premium finance increasing by more than 11% in 2020 compared with 2019, while the number of policies only rose slightly.
This is supported by independent online research conducted by Consumer Intelligence, which polled 291 SME owners and mangers between 1 and 3 April 2021.
This found that nearly one in four SME owners and managers who use credit increased the amount that they borrowed in the past year, at an average additional credit of £1,300.
Meanwhile, 73% of SME bosses who used credit to pay for insurance said that the Covid-19 pandemic was their main reason for borrowing, although premium rises were also blamed by 36% of firms.
Percentage of SMEs who rely on credit to buy insurance and what insurance policies they bought
Source: Premium Credit
| Insurance | Percentage of SMEs who use credit to buy insurance - what cover did they buy? |
| --- | --- |
| Vehicle insurance | 75% |
| Property insurance | 52% |
| Employer liability insurance | 30% |
| Business interruption insurance | 26% |
| Cyber insurance | 22% |
| Key man insurance | 17% |
| Directors' and officers' insurance | 10% |