Market trends are expected to exert a 'neutral influence' on London market firms
Credit ratings agency AM Best has today (26 April 2022) decided to maintain a stable outlook on the London insurance market.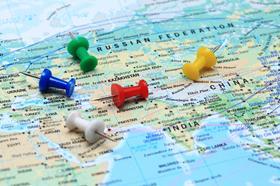 According to AM Best, a stable outlook indicates that the agency expects market trends to have a "neutral influence" on firms operating within the identified sector over the next 12 months.
This conclusion is based on the assessment of a variety of positive and negative market impacts.
Positives, for example, include continuing upward premium rate momentum, reduced uncertainty around Covid-19-linked losses, a focus on market modernisation and greater accessibility of third party capital to the London market.
Negative factors, on the other hand, comprise of changing climate trends and associated modelling challenges, adverse claims inflation trends, increased losses for lines impacted by supply chain disruption and inflation and claims uncertainty surrounding the conflict in Ukraine.
The rating agency's stable outlook for the London market follows its decision to retain a negative outlook on the UK's non-life insurance sector earlier this month.
Reduced uncertainty
In its report, AM Best explained that London market (re)insurers have experienced "material, albeit manageable" underwriting losses as a result of short-tail exposures to the Covid-19 pandemic, including event cancellation, business interruption and accident and health lines.
However, the agency said that London market firms "generally took a prudent approach in establishing Covid-19 reserves", with the "large majority" of business interruption and event cancellation losses identified in 2020 and settled in 2021.
While some uncertainty remains over the impact of Covid-19, AM Best decided that this had been sufficiently "reduced" so as to contribute positively to its analysis of the London market.
Ukraine impact
The conflict in Ukraine is likely to present a "major, albeit manageable, loss for the London market", according to AM Best's report.
It specified that aviation, political risk, political violence, marine and trade credit lines were expected to be the most significantly affected.
"The high degree of uncertainty associated with ultimate exposure is likely to be long lasting and fuel rate strengthening in affected lines for some time to come," the report added.
AM Best also specified that, were Ukraine-related conflict claims expectations to change materially "for the worse", this may trigger the agency to review its market outlook.