Business leaders are facing the 'stiffest test in a generation', says chief executive
Research released today by specialist insurer Beazley found that nearly half (43%) of surveyed UK business leaders thought they would be operating in a "high risk world" by Summer 2022.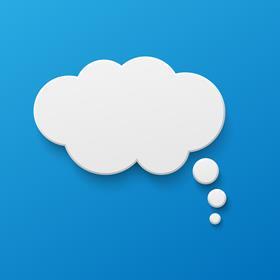 This figure came despite the research being conducted in January 2022, prior to Russia's invasion of Ukraine on February 24 2022 – In January only 25% of business leaders thought they were operating in a high risk environment at the time.
Beazley's annual risk and resilience research report surveyed 1,000 business leaders and insurance buyers from the UK and US.
Geopolitical risk was the most concerning category for 22% of survey respondents in the UK and US when were asked to specify what they thought the biggest risk factor would be in Summer 2022.
Economic uncertainty, however, was ranked as the biggest risk for Summer 2022 by 28% of respondents.
Survey respondents also believed that resilience to risk had fallen as these risks increased.
Only 27% of surveyed executives said they felt their businesses were highly resilient to risks in January 2022, down from 35% in January 2021.
On average, business leaders believed that resilience to environmental damage had fallen by the largest amount of any risk category between January 2021 and January 2022, down 7%. Behind environmental damage, respondents said that resilience had fallen most in terms of pandemics (6%), intellectual property (5%) and war and terrorism (4%).
Generational hardships
Adrian Cox, chief executive of Beazley, said: "Business leaders continue to face perhaps the stiffest test in a generation as the world reels from the economic whirlwind unleashed by Covid-19 and the unfolding horror and ensuing geopolitical dislocation caused by the Russian invasion of Ukraine.
"Business resilience is under real threat as companies adjust to a new world order in which everything, from trading relationships through commodity prices to supply chains, needs to be re-evaluated from the ground up.
"As insurers, we must step up and help businesses work though this perfect storm of a high risk, low resilience world."