Live chat facilities and developing new capabilities in broker management systems will also help relieve referral build up
Brokers need to "genuinely understand where insurers' true risk appetite is" to help mitigate etrading referral delays exacerbated by the Covid-19 pandemic, according to Ashwin Mistry, executive chairman of BHIB Insurance Brokers.
Etrading referral time frames have continued to be top of brokers' agendas, with data from Insurance Times' Five Star Rating Report: Etrading 2021, published in May 2021, finding that 31% of brokers are having to wait a day for etrade referrals to clear, compared to 20% of respondents featured in the prior year's report.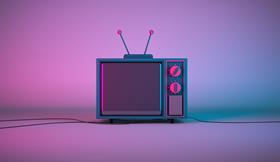 The proportion of brokers waiting two days or more for an etrade referral nearly doubled between 2020 and 2021 as well, moving from 5% to 9%.
For Mistry, combatting escalating referral times comes down to brokers better understanding "insurers' true risk appetite because that has changed", as well as getting to grips with policy wording interpretation.
Getting this latter point wrong could lead to a "cocktail for disaster", Mistry continued.
He explained: "It's a cocktail for disaster if we don't start to share what is commonly meant. [Brokers] do a great job, but sometimes we're misunderstood and misinterpreted – [this is] because we don't ask the right questions [to] the right individuals.
"It's the inconsistency of the market, inconsistent wording, [as well as] inconsistence from the broker that's asking the question and the response we are getting from the insurer."
A key example of this inconsistency is the business interruption (BI) insurance policy wordings that were applied to Covid-19-related claims. Both the High Court and the Supreme Court sought to clarify policy meanings through the FCA's test case action, with the final judgment being published in January 2021.
In terms of insurers' risk appetite, Mistry recommended that insurers invest in their key focus areas so that "customers' queries can be channelled correctly". In turn, referrals should then "be minimised", he added.
Mistry further noted that underwriters must also have the "adequate skill and levels of authority" brokers expect so that the two parties can work in tandem to share information, helping ensure that questions regarding policy wordings aren't repeated unnecessarily.
Mistry was speaking as part of an Insurance Times' webinar in association with Applied Systems Europe, titled Digital broking – the next wave (8 February 2022).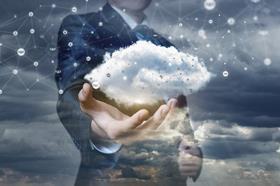 He was joined by Helen Bryant, digital trading director at Allianz, Applied Systems Europe's chief revenue officer Dave Chapman, as well as the software firm's head of etrading Wayne Jefferson. The panel was chaired by Insurance Times' head of research Savan Shah.
Unnecessary requests
From an insurer perspective, Bryant explained that one reason for referral delays is "the sheer proliferation of referrals generated that are unnecessary".
This is because brokers often "generate activity" by investigating policy changes mid-term, without then following up or cancelling the referral if they don't plan to take action on the information provided.
For example, this type of referral could be a broker wondering whether adding a Porsche to a mini fleet policy will make a difference to price at renewal.
Bryant added: "I do think there's an opportunity for some smarter ways of working with broker management systems, which might be about capability for a broker to flag that they don't need that referral anymore."
She further identified automation as a way to reduce referral backlogs.
She continued: "We receive a huge amount of traffic for things that could just be done on a self-serve system. If we could get people to embrace using systems to their full capability, then [that] might take away quite a lot of workload noise [and] non-value add activity, which would allow insurers to focus their resources on referrals that really add value."
Jefferson added that using a live chat function is also a "great way" to manage referrals because this provides an audit trail, preventing "needless discussions" or "problems" by ensuring the referral is genuine rather than a "what if" type question.
Insurance Times' latest Etrading Survey is now open for brokers to share their views on their etrading experiences during the last 12 months. This will close at midnight on 20 March 2022.