Loss adjusting firm flags that 'the government's strategy has now changed' around flood risk, with the onus on individuals and businesses to protect their own properties
Brokers and underwriters have been warned that the UK government's new strategy for protecting UK properties from the threat of flooding has moved from a focus on defence construction to instead demand that property owners look to increase resilience.
Speaking at a virtual event organised by the Managing General Agents' Association (MGAA), Ian Gibbs, national technical manager at loss adjusting firm Sedgwick, warned that the government's new flood strategy has switched from efforts to install flooding defences to instead now tell home and business owners that the answer lies in measures to improve resilience.
Gibbs said the facts were stark. He cited current estimates that globally, one billion people are at risk of flooding, while in the UK specifically, 5.2 million homes are said to be under threat.
These numbers are set to escalate further, Gibbs added, because the UK plans to double the level of building on current floodplains by 2065.
For businesses, the threat of flooding can be terminal. Figures published by the Federal Emergency Management Agency (FEMA) in 2020, for example, show that nearly 40% of small businesses fail to reopen after being hit by a natural disaster.
Gibbs continued that the average claim costs for SMEs that suffer a flood is £83,000, with an average 50 days lost for businesses per incident.
"The threat to the economy cannot be underestimated," Gibbs added. "When almost half of businesses which suffer a flooding event fail to reopen, [this is not only having] a huge impact on businesses but also communities."
The ABI, meanwhile, estimated that claims related to floods which hit the UK in February 2021 – as a result of Storm Darcy, for example - currently stand at £363m.
Government takes a step back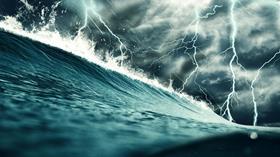 Gibbs warned that the UK government's new flooding strategy – which was updated in May this year – introduced a significant change in approach, as well as admissions that its efforts "can only reduce the risk in places".
"The current and future risks are rising," Gibbs said. "We only have to listen to the discussions at COP26. This will only be made worse with the decision to continue to build in floodplains.
"In the past, the government has taken a view that we can build our way out of the issue with increased investment in flood defences and barriers. However, it is clear the government's strategy has now changed.
"[It is] now using terms such as 'resilience' and 'living with water'. It does not sound much like 'we will solve the problem for you'. Increasingly, it is likely that we will need to take action to enhance the resilience of our own properties rather than rely on government action."
Gibbs said the government's policy shift had moved the responsibility of flood risk onto the individual or business itself.
"We will have to live with water and the risks it will pose both now and in the future," he continued. "However, it is clear from the climate data that the severity and the frequency of flood incidents will only increase."
Surface water risk
Gibbs added that while there were multiple different types of flood threat, the insurance industry should not see river and sea flooding as the major challenges.
"Many see the threat as major rivers and tidal or sea flooding," he explained. "However, the major risk we face is from surface water."
He said of the 5.2 million homes which are deemed to be at risk of flooding in the UK, half are not under threat from major river or tidal flooding, meaning they are unprotected by the current barriers and defences.
"We are only prioritising major rivers when it comes to flood defences when all too often it is the small river or stream at the back of a property which is likely to overflow should there be excessive rainfall," he added.
"Unless you take a property level risk approach, you will struggle to understand the real level of the threat."
Gibbs warned that it is likely that both underwriters and brokers will face challenges with clients when it comes to encouraging policyholders to take steps to improve their flood resilience.
He observed that a growing number of brokers have said they face increased challenges when it comes to the renewal of covers for properties that are deemed to be at any level of flood risk.