Insurance professionals are prioritising the implementation of flexible working as the institute's interim chief executive says that caring for staff 'wellbeing' is 'key'
Insurers are prioritising talent attraction and retention action as the post-pandemic resignation trend hits and the cost-of-living crisis cripples households, the Chartered Insurance Institute (CII) has revealed.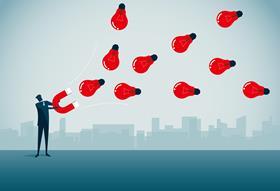 According to a social media poll of 623 insurance professionals – conducted in June 2022 – nearly half (44%) of insurance professionals are mainly focusing on offering flexible working to gain and retain talent in the current economic climate.
Nearly one quarter (23%) have committed to ensuring there are clear routes for career progression and 22% reported mainly investing in training and development.
Although the Bank of England predicted that inflation could hit 11% in October (June 2022), only 12% of respondents said they were looking to increase available benefits for staff.
'Top performance' requirement
Considering the survey's findings, CII interim chief executive Jonathan Clark said: "As we emerge from the pandemic and pivot to remote working, businesses must continue to evolve and invest in a way that attracts and retains their top talent.
"We are amid the great resignation and with remote working limiting learning through osmosis, businesses need to ensure they are continuing to train and develop their staff if they want to keep them engaged and equipped to meet the needs of the public."
Clark further noted that while it is "great to see flexible working being offered… top performance can't be achieved without wellbeing".
He said that it will therefore be "key for firms to develop a culture where employees feel supported and equipped with the knowledge, skills and behaviour they need to do their best wherever they choose to work from".
To help advisors, the CII will this summer reveal its Professional Map – a new competency framework for the insurance profession – covering technical knowledge, skills and behaviours that are expected of a professional now and in the future.