MGAs and insurers have been experiencing capacity constraints as the market hardens
A Lloyd's broking group has put out a message that it has A-rated capacity paper to help brokers hit by the run off of Irish insurer Surestone.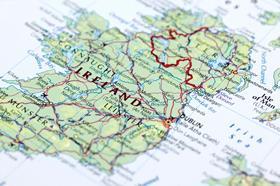 Subscribers read more
Brokers are scrambling around to arrange new cover following the decision by Surestone Insurance DAC to stop writing new business and place its business into run-off.
And now iSure Underwriting, part of Direct Insurance Group Plc, has put out a message to brokers, saying it has A-rated capacity paper to help brokers across tradesman, property owners, shop, farm, offices and commercial combined.
Chief executive David Bearman stressed his firm has 'experienced underwriters to help with complex risks.'
He said, in an update on Linkedin: "Calling all brokers…….. If you have been affected by the closure of Surestone Insurance and need a reliable, long term solution for your clients, backed by A rated capacity, please speak to our team at iSure Underwriting to assist."
Capacity market woes
Surestone is the latest in a long line of MGAs and insurers to suffer troubles amid tightening capacity, claims piling up in liability classes and a Lloyd's crackdown on underperforming lines.
The latest casualty of the tough market conditions is MGA Pioneer Underwriting, which has put its Lloyd's syndicate into run-off.
Just before that, Vibe Syndicate went into run-off.
MS Amlin has pulled the plug on nine classes of UK business.
Brokers expressed their shock in May after Aspen Risk Management Limited went into run-off.
The tightening capacity has meant MGAs securing backing has become much harder, but Aqueous Underwriting scored a victory last month after Qatar-based QIC rallied behind them in a long-term deal.