Former Brightside boss takes up second non-executive director role in a month, as a former ABI director general also joins Eldon as chairman
Former Brightside chief executive Martyn Holman has joined Eldon Insurance as a non-executive director.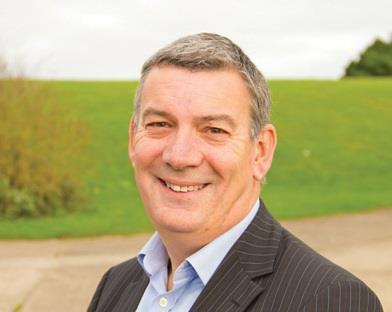 Holman in April took a non-executive director position at PremFina, and serves in the same role for Open GI, Smart Driver Insurance and National Salvage.
He joins the Arron Banks-owned firm as it fights a £60,000 fine issued against it by the Information Commissioner's Office (ICO) for Eldon marketing material being sent to Leave.EU email subscribers without their consent. The incident also saw Banks-backed Leave.EU fined £60,000, which Banks is also disputing in the courts.
The business is also also facing an audit by the ICO to ensure customers' data is secure.
Holman said he was pleased to join the business.
"I look forward to working with Eldon Insurance to help the business achieve its objective of providing a continuous growth environment in terms of profits and sustainability as an insurance broker," he added.
Chairman
Also announced as joining the Eldon board as chairman is Sir Mark Boleat. He has had a number of oversight roles in financial services, and is chairman of Link, the leading card and cash machine network. Previously, Sir Mark has been director general of the Building Societies Association, the Council of Mortgage Lenders and the Association of British Insurers.
Eldon claims to hold a 2% share of the UK motor market, and says this share is growing.
Liz Bilney, chief executive of Eldon said: "Eldon Insurance has demonstrated strong successive year on year growth to date, combined with a healthy level of solvency and profitability.
"Eldon strives to continuously find way to innovate and evolve our business, and as a result are excited at the future opportunities for growth and expansion ahead of us.
"Martyn and Sir Mark will be great assets to the company, bringing direction, guidance and challenge from a wealth of industry experience."
Subscribers read more
'Pain is being felt across the industry' - analyst on struggling UK motor insurers