Overall, claims fell by 47% last year across motor, employers' liability, public liability and clinical negligence claims
Motor injury claims have fallen by 23% year-on-year to just under 140,000, thanks to the knock-on effects of the Covid-19 pandemic.
Furthermore, 172,000 injury claims were registered between October and December last year, which is a drop of around 50,000 compared to the same period in 2019.
These figures were collated by the Association of Consumer Support Organisations (ACSO) following a freedom of information request to the government's Compensation Recovery Unit (CRU).
Throughout 2020, the CRU figures show a 47% drop in claims within all categories, from just over 843,000 to around 445,000. This covers motor, employers' liability, public liability and clinical negligence claims.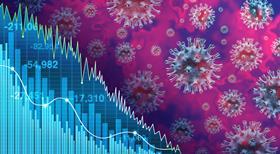 Looking at motor claims specifically, these fell by 46% to around 356,000.
Employers' liability claims, however, saw the largest decline, with claims dropping by 60% between 2019 and 2020 – ACSO attributed this to the fact that more individuals are working from home due to the pandemic.
Speaking on the figures, Matthew Maxwell Scott, executive director of ACSO, said: "The picture that emerges from last year is of a hugely significant fall in all personal injury claims.
"Covid has achieved over the course of 12 months what the government set out to do with its compensation reform programme."
Payback
Maxwell Scott believes that this drop in claims will boost insurers' profits, meaning there is "no reason at all why consumers should not get their promised £35 reduction in motor insurance premiums now".
As an example, he cited insurer Admiral's £25 premium rebate, which was awarded to motor customers last year.
He said: "Consumers should expect a much more substantial reduction in their premium than £4.65, so we urge insurers to do the right thing by Britain's drivers and meet or beat what Admiral has done.
"The ABI estimates that the average bodily injury claim payout is £10k, so broadly speaking motor insurers have collectively saved £29bn in 2020 from a near 50% reduction in motor injury claims alone."
In addition, Maxwell Scott feels the government should delay EL and PL reforms in light of the reduced number of claims last year.
"We argue that ministers should await the outcome of the first tranche of reforms and have an eye to longer-term reductions in claims incidence before ploughing ahead with planned changes to EL and PL, especially in view of the continuing pandemic and the chaos it is causing in civil justice," he explained.