The insurer links this claim trend to the increase in home working and schooling, with drinks being spilled on technology such as laptops
Accidental damage accounted for 48% of all new claims last month, marking the third highest peak in this type of claim since the UK began its lockdown regime last March, according to data from LV= General Insurance (LV=GI).
The highest peak in new accidental damage claims was last April (51%), followed by May 2020 (50%). LV=GI believes this is due to the change in lifestyle since the introduction of the Covid-19 lockdowns, with more policyholders spending time at home.
This is backed up by its claims data too – pre-coronavirus, around 30% of all new claims related to accidental damage.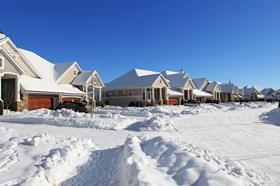 LV=GI further noted another record relating to the number of accidental damage claims where spillage was the cause; in January 2021, this reached a peak of 22%.
Within this, 44% of spillage-linked accidental damage claims related to computer and office equipment. By comparison, this figure was 46% in April last year.
Prior to the pandemic, LV=GI said around 30% of all spillage claims were linked to this type of equipment.
Speaking on these trends, Martin Milliner, claims director at LV=GI, said: "With most of the country working from home and children being home schooled, accidental damage to computers, laptops, and other technology equipment is inevitable.
"From our data, we can see that many of us are making a drink, putting it to the side of our technology while we work and home school, and accidentally knocking it over.
"Accidental damage insurance is there for you when these incidents happen. It's always worth checking the limit of your accidental damage policy, especially at the moment if the whole family is spending more time at home."
These figures come from LV=GI's accidental damage claims data between January 2020 and January 2021.