Hubbard is leaving for personal reasons
Be Wiser's independent non-executive director Peter Hubbard has stepped down from his role today, effective immediately.
He is leaving the business for personal reasons.
Meanwhile, chief sales officer John Brewer has also decided to step down. Brewer joined the company a few months after it launched in 2007.
Jeff Brinley, Be Wiser chief executive, said: "John has been with Be Wiser since the beginning and the business has benefitted from the huge amount of hard work and expertise he has contributed over that time. We wish him every success in the future."
This news follows last week's last week's announcement that Be Wiser is to reorganise its business as a result of the impact of the Covid-19 pandemic.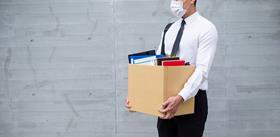 Huge breadth
Last week, Be Wiser began a 30-day consultation period with its 280 employees in relation to reorganising its business - this is expected to include a number of job losses.
Decisions about future senior roles and responsibilities will be made once this process is completed.
Hubbard joined Be Wiser as non-executive chairman last year; he subsequently became an independent non-executive director in December when Neil Macmillan swapped roles with him.
Macmillan said: "Hubbard has a huge breadth of experience in the insurance industry and I'd like to thank him for all his insight and support during his time with us."