'Gender should never be a barrier to spending time with your new child,' says head
RSA Insurance has announced that it will launch a new equal parental leave policy next year.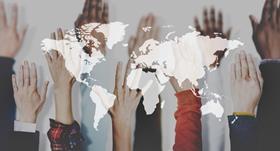 In a statement released today (15 November 2023), the insurer said it wanted to further "enhance and equalise parental leave", allowing colleagues to rebalance the responsibilities of care.
To do this, its new policy will offer all parents equal leave of up to 52 weeks, of which 26 are fully paid. 
It will apply to anyone with six months service and whose child or children are born or adopted after the 1 January 2024.
Gemma Jackson, head of diversity, equity and inclusion at RSA, said: "I'm delighted we've made this new commitment to further the support available to families at RSA.
"Gender should never be a barrier to spending time with your new child, particularly during those first few months, which are so important for those welcoming new family members."
DEI strategy
RSA said the implementation of the new policy aligned with its diversity, equity and inclusion strategy.
As part of this, it encourages all parents to take time out to care for their child.  
"Equal parental leave is known to be a key enabler in improving gender equality in the workplace and contributes to driving down the gender pay gap, which remains a target for improvement across the industry," Jackson said.
"And so, we hope that this new policy will help to increase opportunities for colleagues and improve equity across the organisation."
Alongside the announcement of the new policy, RSA said it had also partnered with social enterprise From Babies with Love.
The partnership will see the insurer send all new parents a baby box of organic and ethically sourced clothes to help with the first weeks.
Rachael Woodman, client impact director at From Babies with Love, said: "We're so proud of our RSA and From Babies with Love partnership.
"It's wonderful to see RSA creating an exceptional employee experience, not only celebrating its colleagues on parental leave, but also creating a positive social impact and delivering ESG results.
"Together we can create a world where every child is safe, loved and learning."

James is the deputy news editor at Insurance Times and joined the publication after several years working as a reporter.

His career began in 2019, when he joined a local north London newspaper after graduating from the University of Sheffield with a first-class honours degree in journalism.

Now working within the insurance sector, James has a particular focus on motor, M&A activity and financial reporting.
View full Profile