There is also a lack of PII insurers in the market which is an additional strain on premiums and makes it more difficult for surveyors to get the cover they need
Professional Indemnity Insurance (PII) for surveyors has seen rising premiums, and this is subsequently putting further pressure on them as they need this cover to trade.
This is according to law firm RPC partner Alexandra Anderson,
She said: "The price of PII is becoming unsustainable for some surveyors. The blow to retail and office property values caused by the lockdown has put more pressure on rising premiums."
PII cover pays for the damages suffered by the client because of any negligent advice provided by the property valuer and for the defence costs against such claims.
RPC also warns that as more and more surveyors struggle to renew PII, there could be an increase in the number of firms seeking refuge from the Royal Institute of Chartered Surveyors' (RICS) market facility – the Assigned Risk Pool (ARP), which offers temporary insurance.
The purpose of the ARP is to ensure availability of PII, it is open to all UK RICS regulated firms that are unable to obtain PII, and meet the minimum requirements set by RICS.
The ARP is collectively underwritten by all RICS listed insurers, it is managed on behalf of insurers and the RICS by Miller Insurance Services LLP.
However, surveyors can only get PI cover through the ARP for twelve months and after this may be forced to stop valuing properties if they cannot get cover by the time that they leave the ARP.
Insurer concerns
On top of this there is also a lack of PII insurers in the market which is an additional strain on premiums.
During the last year, the number of insurers listed that provide insurance that meets RICS's requirements dropped from 45 to 33.
And some insurers are viewing PI as an unprofitable market which carries a high risk, especially when unsuccessful claims cost a lot of money for PII to defend.
Meanwhile insurers are concerned that property valuers could be sued for over valuing properties such as offices and retail where the value has plummeted significantly because of the Covid-19 lockdown.
This in turn has led to insurers hiking premiums to levels that surveyor firms cannot afford.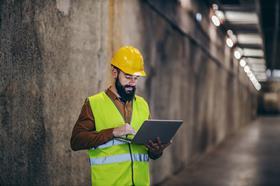 A partial re-run?
During the global financial crisis of 2007 to 2008, the fall in commercial property values led to a series of claims against property valuers accused of negligently overvaluing properties in the run up to the crisis.
Therefore, insurers fear a partial re-run of that problem.
Any commercial property valuations made from March onwards which failed to account for the sharp correction in values exacerbated by the Covid lockdown, are at particular risk of professional negligence claims.
However, RPC points out that surveyors have made significant improvements to their risk management processes since the global financial crisis, suggesting fewer claims might be successful.
Perfect storm
Anderson warned that surveyors should prepare themselves for the risk of claims in the next year.
She continued: "Although we doubt that the situation will be anything like the disaster it was in 2008, there will be a lot of lenders who have lost money and who will be looking to recoup their losses by making claims.
"PI insurers have already been dealing with the threat to property values from Brexit, the impact of Grenfell and now Covid has added to this almost perfect storm.
"Whilst the assigned risk pool can provide surveyors some much needed refuge at this time, they need to remember it should be seen a last resort. Proper risk management procedures to protect themselves against claims in the first place are the key."