Brokers will be able to access combined commercial and property covers to quote and insure up to 200 properties under the same policy
Towergate has partnered with software company SchemeServe to launch a combined commercial and residential property owners' online quote and buy scheme.
Underwritten by MGA Modus and hosted on the SchemeServe platform, the scheme has been created to administer online quotes, policy adjustments, cancellations and auto-generated policy documents through a single platform.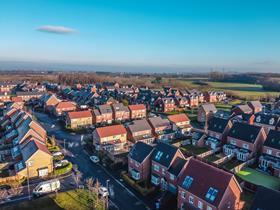 The scheme, which can be used for single properties or multi-location portfolios, offers short-term solutions for residential risks that last three to six months.
It also covers multi-tenure properties - with over 2,000 trades acceptable for commercial properties - in addition to both occupied and unoccupied premises.
Approximately 200 properties can be insured on the same policy.
Optional covers such as terrorism and legal expenses are available too.
Gavin Hyett, senior underwriter at Towergate, said: "The scheme was a complex build, with three risk types, all of which had a different rating approach and captured varying information on the quotation journey.
"Towergate has been working with SchemeServe for several years and, having built two other property owners' schemes for us, we know they are fantastic at being able to build new schemes for us in a fraction of the time it would take other software houses to do.
"They worked closely with us and Modus to ensure they delivered on the brief perfectly. The support is excellent too – when we raise tickets, they are answered and resolved in a matter of hours."
Partnership history
The previous two property schemes Towergate and SchemeServe have partnered on include:
1. Underwriter Canopius (February 2016) – a single page scheme that allows brokers to insure up to two properties on the same policy, whether commercial, residential, or unoccupied.
2. Underwriter Modus (November 2019) – a single page scheme that allows residential and unoccupied admissions only.
Sean Neal, commercial director and chief commercial officer at SchemeServe, added: "We are proud to have enjoyed a long and successful partnership with Towergate.
"For seven years, we have been working with them to design and administrate innovative schemes on our cloud-based platform.
"This latest multi-page scheme aptly demonstrates the flexibility and scalability of the SchemeServe platform and how our scheme tailors and obsessive support team works in partnership with our clients to build bespoke solutions for specialist needs.
"We have delivered a solution that enhances the broker proposition and enriches the customer experience. It is a pleasure playing a role in bringing new innovation like this to the schemes market."