The data analytics and consulting firm also found that nearly half of brokers' clients are interested in finding out about coverage gaps following the pandemic
With the Covid-19 pandemic forcing so many businesses to operate online, UK brokers are now boasting of stronger relationships with consumers compared to pre-pandemic, according to data analytics and consulting company GlobalData.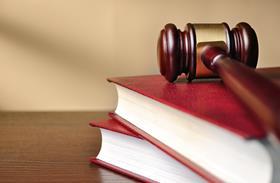 Its 2021 UK Commercial Brokers Survey found that 52% of respondents contact customers more now than they did prior to the Covid-19 pandemic.
Its findings further revealed that 48% of brokers believed that relationships with customers had improved because of the pandemic, although 17% felt consumer relationships had deteriorated for this same reason.
Ben Carey-Evans, insurance analyst at GlobalData, explained: "This is extremely encouraging data for brokers, who would have had to work really hard at client relationships throughout a very trying 2020.
"One of the main consequences of the pandemic was that it forced people and businesses to operate solely online.
"This, therefore, posed a risk to the broker channel and increased the pressure for these direct channels to strengthen.
"Fortunately, the success of this new online operation [has] allowed insurers the opportunity to reach their customers directly with ease, which was particularly beneficial for personal and small business lines."
Interest in insurance
In addition, 50% of brokers noted that their clients were more interested in learning about coverage gaps since the onset of the pandemic - this exposed a lack of understanding from some people and businesses as to exactly what they were insured for.
For example, there have been disputes between insurers and small businesses over business interruption (BI) payouts, as seen in the FCA's test case.
Therefore, strengthened relationships between brokers and their clients should benefit brokers greatly, as businesses of all sizes will have been impacted by the pandemic and will want to ensure they have cover in the future, said GlobalData.